The digital era has been booming with massive advances in technology and innovations. With considerable growth in technology development and its adoption, two professional fields, Data Science and Web Development, have been in spotlight for a while and are often referred to as two hottest professions in today's modern age. Both of these professions have been responsible for colossal development in a variety of industries worldwide, but which of the two popular fields is likely to be a better career path going forward?
While skilled professionals in both Data Science and Web Development are in high demand, it seems that given its steady growth in popularity, demand, and impact in the digital age, Data Science holds a more promising career path going forward. 
With most companies, organizations, and even small businesses choosing to expand and get online, there is an already massive and consistently increasing demand for skilled and talented professionals who are capable of adding value in both of these respective fields. In this article, I have narrowed down some of the key factors that you must consider when choosing a career path betweenw both, Data Science and Web Development, these domains. Therefore, if the professional track of either Data Science or Web Development has ever caught your attention, I am confident that you will find this article insightful.
Important Sidenote: We interviewed 100+ data science professionals (data scientists, hiring managers, recruiters – you name it) and identified 6 proven steps to follow for becoming a data scientist. Read my article: '6 Proven Steps To Becoming a Data Scientist [Complete Guide] for in-depth findings and recommendations! – This is perhaps the most comprehensive article on the subject you will find on the internet!
Is Data Science a Good Career? 
Yes, Data Science is a very impactful and promising profession to pursue today. Careers in Data Science are ultimately shaping the future of the modern world, and for that reason, this profession has also been given the title of the hottest job in the 21st century. Being in this professional field definitely seems promising, as it's a profession that can adapt with time, thus lowering the potential for relative positions to become obsolete in the coming years. There are a variety of in-demand professional roles that give opportunities within this field, all of which are considerably high-paying.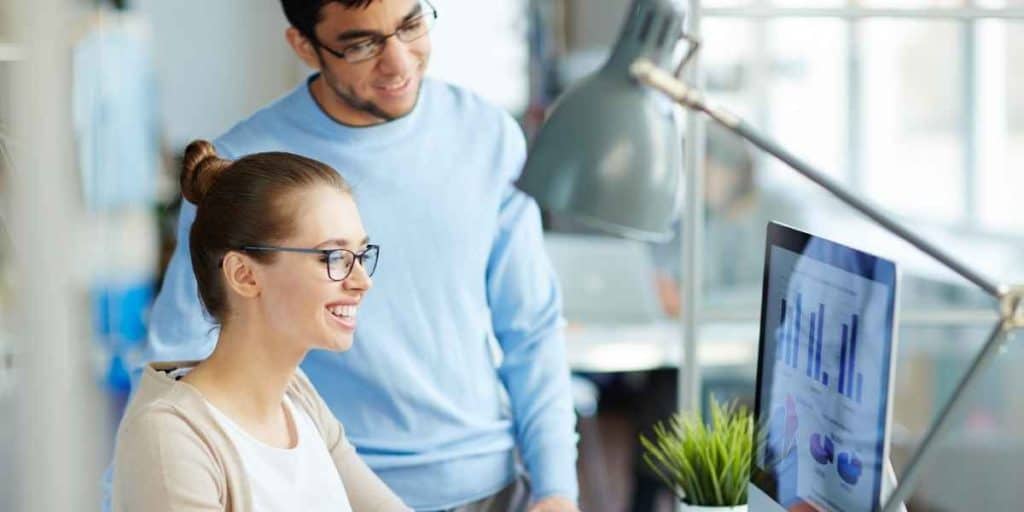 Data Science is a relatively new concept that has made its debut in 2008. Relative professionals are constantly in demand, as they are now needed in absolutely every field and industry. Millions of businesses rely on big data to be successful within the industry and to keep up with the competitors. Even government departments need data science to be as efficient as possible. Data science can even saves lives, as the healthcare system has improved drastically by leveraging it.
Each role within the Data Science domain has its specific requirements that are all interconnected. Additionally, all roles within this domain hold a high amount of responsibility and liability within the employing company. The profession title of a 'Data Scientist' is the most sought after position for those pursuing this career path, with a ton of skills and expertise requirements and a whopping average salary of $139,840. This is followed by Machine learning Engineers who earn an average salary of $114,121, and Applications Architects who earn an average salary of $113,757.
Enterprise architects earn an approximate salary of $110,663, Data Architects earn around $108,278, Infrastructure Architects earn an average of $107,309, Data Engineers earn an average of $102,864, Business Intelligence (BI) Developers earn around $81,514, Statisticians earn around $76,884, and Data Analysts earn an average salary of $62,453. Plus, there are more roles in this domain that require a similar skillsets.
But, don't let these massive figures influence your decision, as this field is just as competitive as any other. The high demand for these professionals by companies who are willing to pay big dollars for these skills does not mean that companies hiring Data Science professionals are willing to slack on their expectations. It's an incredibly complex, multifaceted field, and although one could attain all of the relevant certifications and knowledge, a natural orientation for relative subjects and a passion for this occupation is an absolute must to be successful.
In terms of the future outlook of this career path, there is concern that everything will be digitalized within the coming years, much like other fields that seemed trendy and invaluable years ago. It's been concluded that although a portion of data science work will most likely be automated within the next decade, there will still be a remaining demand for professionals who can comprehend and apply these data-related concepts to real-world problems within any business. Hence, the demand for these skilled professionals will most likely continue.
Is Website Development a Good Career? 
Yes, the demand for skilled Website Developers is also increasing, mostly due to a drastic advancements in technology. With so many people moving online, there is not just a need for those who deal with data, but a demand for those who can program and develop websites with a detailed knowledge on technological advancements. 
This is also quite a high-paying field, and the salary will be specific to the company employed by an area of specialization. But, companies are willing to spend money to bring the most skilled professionals onto the team, since success in this area could ultimately make or break a brand within the digital age. Several companies have been completely transformed by moving the brand onto online platforms, and each of these brands need individuals who are well-versed in developing and maintaining these online platforms.  
The title of a 'Web Developer' is all-encompassing, and includes a wide variety of roles, each of which have their own set of required skillsets and responsibilities. Some of the most common and entry-level roles within this field include a Website Developer, App Developer, Game Developer, and Multimedia Programmer. Plus, there are several other positions in the domain that are more advanced. 
For some perspective, the approximate salary of an average London-based Web Developer is around $64,913 according to Glassdoor, and a UI developer has an average salary of $129,827 according to IT jobs Watch. In a survey conducted by StackOverflow, it was found that across around 14,000 participants, front-end developers averaged $93,000, full-stack developers averaged $100,000, and back-end developers averaged $102,000 in annual salary. Additionally, freelancing as a web developer is a great option as well, where earnings are ultimately dictated by you.
Again, these impressive figures are foreshadowed by challenges, plenty of hard work, and dedication to the field. Most companies require relevant certification and experience, and even companies who value proof of experience and expertise more than certification have plenty of skillset requirements. The occupation requires extensive knowledge of all aspects of coding and comprehension of various programming languages.
There are some great advantages of being a web developer. Although they solve problems much like data scientists do in their way, web developers have more freedom in terms of creativity. In fact, this aspect is an important part of the occupation, particularly for front-end web developers. It also allows plenty of room for diversification, since web development comes with many transferable skills which are ideal for other disciplines.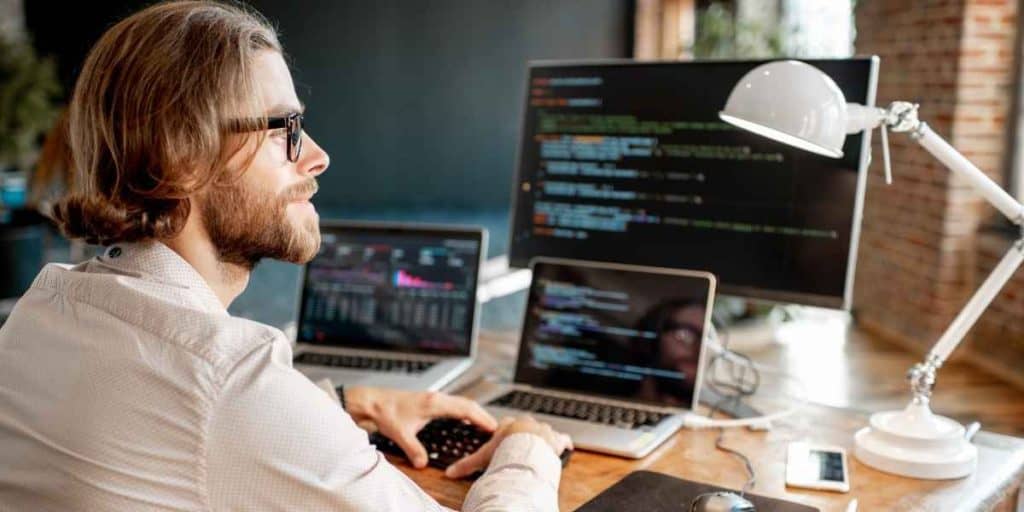 Alternatively, the Web Development domain also provides the potential to become an expert specialist in a specific area of choice. Whether it be JavaScript, CSS, or HTML, choosing a career in this field provides the ability to become a leader in the domain by focusing on the areas of web development which are identified as strengths, or are most enjoyable.
Although Web Development has been around since 1999, the demand is extremely high in this field. It's been reported that the salaries in the domain of Web Development have increased by 104.8% over the past few years. This will likely continue to grow in demand as the digital era continues. Furthermore, according to a StackOverflow survey, 72% of web developers were satisfied with their careers. 
Data Science or Web Development: Which is a Better Career Path? 
For comparison, although data science is certainly far more complex, we cannot compare the general difficulty level since this would be based on perception. But, from the standpoint of comparing these two domains on better career prospects, there are a few factors that need consideration.
First, both these fields involve some sort of analysis. Within Data Science, the concept is based on a combination of statistics, algorithms, and technology, whereas within Web Development, the concept is based on the development, maintenance, and optimization of public and/or private online platforms. Knowledge of coding is required for both occupations but is a predominant factor in Web Development, and is mainly used for data input or for feeding computers with commands in Data Science.
Future trends for Data Science include Machine Learning and Artificial Intelligence, while future trends for Web Development include E-Commerce and E-Learning. All of these niche areas are popular and are growing in within their respective industries, and demand for both skilled Data Scientists and Web Developers is increasing.
From a general standpoint, Data Science seems to hold far more career opportunities as opposed to Web Development. While there is certainly a massive amount of room for expansion within Web Development, the field itself is relatively well-known. Data Science is much fresher in terms of professional roles, and it seems that it's still on its early growth trajectory from the standpoint of popularity, demand, as well as the influence it has over our future world.
Nevertheless, the predominant factor when choosing between these two career tracks for your individual self will depend on your interest in either of these fields, as there is no point in deciding to be a data scientist for a promising career path if you're naturally better at coding, or choosing to be a web developer for the career opportunities while being a better data analyst. 
Of course, the skillset for either Data Science or Web Development can be attained through dedication and quality education, but what comes naturally to you will most likely be more enjoyable, fulfilling, and prosperous in the long run. 
BEFORE YOU GO: Don't forget to check out my latest article – 6 Proven Steps To Becoming a Data Scientist [Complete Guide]. We interviewed 100+ data science professionals (data scientists, hiring managers, recruiters – you name it) and created this comprehensive guide to help you land that perfect data science job.
Affiliate Disclosure: We participate in several affiliate programs and may be compensated if you make a purchase using our referral link, at no additional cost to you. You can, however, trust the integrity of our recommendation. Affiliate programs exist even for products that we are not recommending. We only choose to recommend you the products that we actually believe in.