With the intrinsic profession of data science receiving such a massive influx of attention over the past few years, the demand for skilled and qualified data science professionals has increased drastically. Although there are many ways one could obtain relevant skills and certifications, obtaining them from esteemed institutions is usually assumed to be more advantageous. So, is it worth it to obtain a Data Science certificate from Harvard?
Yes, the Harvard Data Science Certificate is worth it. The program is relatively affordable, flexible, and is entirely online. It's self-paced, has no prerequisites to enroll, provides expert guidance, a solid support system, and focuses on high-demand skills needed to land a competitive data science job.
There is a surplus of online courses and alternative means to learn the core functional requirements for a data science job, and many aspirants have chosen to take a different approach to get certified. In this article, I have researched into some of the most distinctive features of the Harvard Data Science Certificate in order to establish exactly why it's worth pursuing for anyone seriously considering a career in data science. 
In case you are already convinced that the Harvard Data Science Certificate is the right fit for you:
Important Sidenote: We interviewed numerous data science professionals (data scientists, hiring managers, recruiters – you name it) and identified 6 proven steps to follow for becoming a data scientist. Read my article: '6 Proven Steps To Becoming a Data Scientist [Complete Guide] for in-depth findings and recommendations! – This is perhaps the most comprehensive article on the subject you will find on the internet!
What is the Harvard Data Science Professional Certificate? 
From government bodies to academia and various industries, there is plenty of opportunity within the field of data science. The HarvardX Data Science Program, which is supported by NIH grant R25GM114818, has been specifically designed to help individuals achieve the level of proficiency required by the rapidly growing demand for skilled data science practitioners, and consists of numerous interesting courses.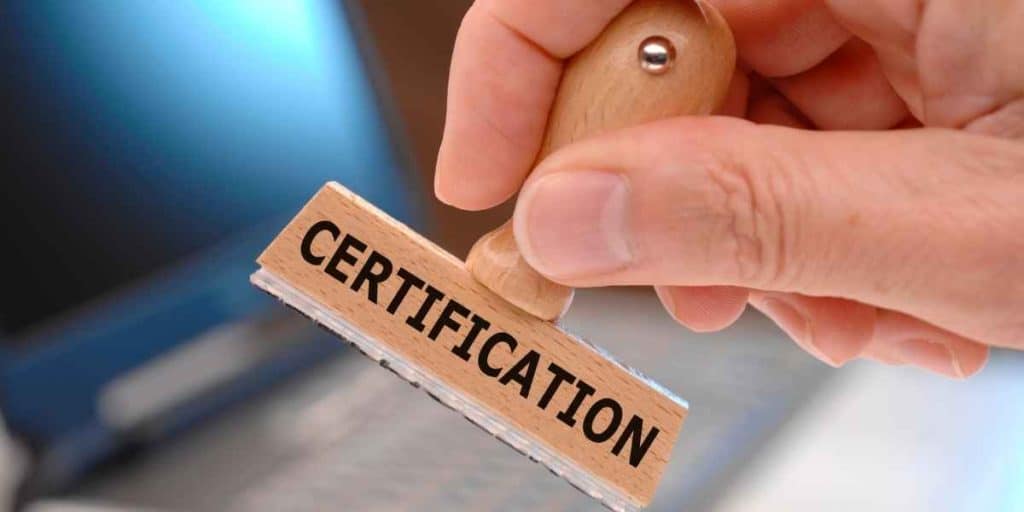 This is done by providing much more than just a standard academic curriculum. The program focuses on assisting individuals in forming a solid base from which they can grow. In addition to the theoretical side of the academic curriculum, the program focuses on teaching the necessary tools and skills needed to tackle practical data analysis challenges.
The program is taught by Rafael Irizarry, a Professor of Biostatistics at Harvard University. Within the program, there are a total of 9 skill-building courses that break down the fundamentals of data science-related topics. Some generalized areas of learning within the Harvard University's professional certificate program in data science include:
R Basics: Fundamentals of R programming skills including data wrangling, data analysis, and data visualization.
Statistical concepts: Such as probability, inference, and modeling. The course also focuses on practical learning approaches to these concepts as well as how to apply them to real-world data analysis problems.
Productivity Tools: Opportunity to develop familiarity with necessary tools for practicing data scientists, including GitHub, git, Unix/Linux, and RStudio.
Machine Learning: Learn the science behind one of the most popular and successful data science techniques, and implement machine learning algorithms.
An environment in which one can attain a comprehensive understanding of basic data science concepts through practical real-world case studies.
Linear Regression: coupled with the fundamentals of R programming, this will give insight on how to use R in order to implement one of the most common statistical modeling approaches within data science.
The Harvard University Professional Data Science Certificate will only be obtained by meeting the individual requirements of the accredited establishment's policies, which is stipulated in the terms of the edX honor code. Violations of the terms of this code could result in dismissal, revocation of certifications gained through the HarvardX course, and refunds are not available in such cases.
The program runs for 1 year and 5 months at 2 – 3 hours per week, and students must complete Capstone Exams which consist of 15 – 20 hours of work per week for 2 weeks in order to complete the program. Competence during exams and completion of all courses according to the terms involved will result in the student obtaining the HarvardX Data Science Professional Certificate.
This is an amazing credential that not only prepares you for the real data science world, but also helps in bolstering your resume in the eyes of hiring managers and recruiters. You just can't go wrong with this certificate program.
So, don't wait – Click Here To Enroll Into This Program Today!
Alternately, if you are still working on building a foundational knowledge in data science and don't care as much about getting a certification to give your profile a boost: Sign Up for DataCamp!
DataCamp will help you build the foundational knowledge, at a much lower cost.
How Much Does the Harvard Data Science Professional Certificate Cost? 
Enrolling for HarvardX's Data Science Professional Certificate has a standard cost of $991 for the full program experience, and this cost is lowered to $441.90 when the program is on sale. Since the course is online, it partially limits additional expenses for students.
By comparison, this course is accessible at a mere fraction of the standard cost of traditional tertiary education that most colleges and universities offer. This low cost of acquiring the certification helps create a more advantageous condition for the masses that are trying to find an entry into this interesting profession. 
The cost of this certificate is a mere drop in the ocean when compared to the overall value that it delivers. So, if you have the means to enroll into this program, you just cannot go wrong with it.
Click Here To Enroll Into This Program Today!
Is Harvard Data Science Certificate worth it?
Yes! A Harvard Data Science Certificate is definitely worth it. The certification is awarded on completion of a program that is tailored to best meet the needs of absolute beginners. Additionally, the program as a whole offers a relatively affordable, legitimate, reputable and flexible way to learn the essential skills and expertise needed to break into the field of data science.
Attaining a Professional Certificate in Data Science through Harvard will provide a conducive environment in which to grow skills and abilities, and offer a solid support system with experienced mentors and guidance. It also offers a balance between theory and practical learning experiences, which is a crucial and beneficial factor when attempting to grow certain levels of expertise.
The consideration for learning and teaching approaches is admirable, and the use of motivational studies, specific questions, and practical data analysis is incorporated. This is done in the hope that the information learned will be better retained by students through the experience of practical examples. 
Students are able to gain practical insight into each of the aspects covered within the course's theory work. This is done through the integration of real-world case studies and relatively current applicable problems, such as Trends in World Health and Economics, US Crime Rates, The Financial Crisis of 2007-2008, Election Forecasting, Building a Baseball Team, and Movie Recommendation Systems.
HarvardX has designed an array of courses, but the Data Science program as a whole covers abstract concepts such as probability, inference, regression and machine learning, all of which are understandably challenging to get the hang of without trained mentors and guidance. Throughout the program, the use of the R software environment is incorporated, with a particular focus on statistical concepts and various data analysis techniques.
Click Here To Start Your Journey With HarvardX Certificate Today!
There are a few beneficial features of this course, and students are able to start with one course at a time until the program is complete as opposed to enrolling and taking all courses simultaneously. It's supported by expert instruction and is self-paced which creates a more comfortable environment that is conducive to learning efficiently. It's also completely online which makes accessibility and flexibility even more convenient, and cuts out on additional expenses like traveling and accommodation.
In addition, all of the courses do not have to be completed within a single run in order to obtain the qualification. Students can complete the courses across multiple course runs, which makes it much less stressful to reach your goals. However, this would require more time, and it should be noted that course progress does not carry over across course runs.
Attaining a professional certificate in data science through Harvard slightly increases the odds of landing a good job in the field due to the reputable nature of training and the bestowment of skills. The course also focuses primarily on areas of efficiency that have a higher demand within the industry, in the attempt to prepare students for work in the real world and equip them with skills needed to add value to businesses. My interaction with 100+ data science professionals confirmed that having a certification such as Harvard Data Science Certificate does improve your chances of landing that dream data science job. To learn more about my findings from this study, be sure to check out my recent article: 6 Proven Steps To Becoming a Data Scientist.
Over 64% of data science job postings require efficiency in R programming as a basic necessity, as companies generally utilize the power of R to track trends, analyze advertisement pricing, and illuminate research patterns in search data. There is plenty of focus on this area throughout the course, but it should be noted that the course does not cover SQL. Nevertheless, the course itself will provide a firm foundation in which to learn SQL efficiently at a later time, and understand SQL related topics more fluently.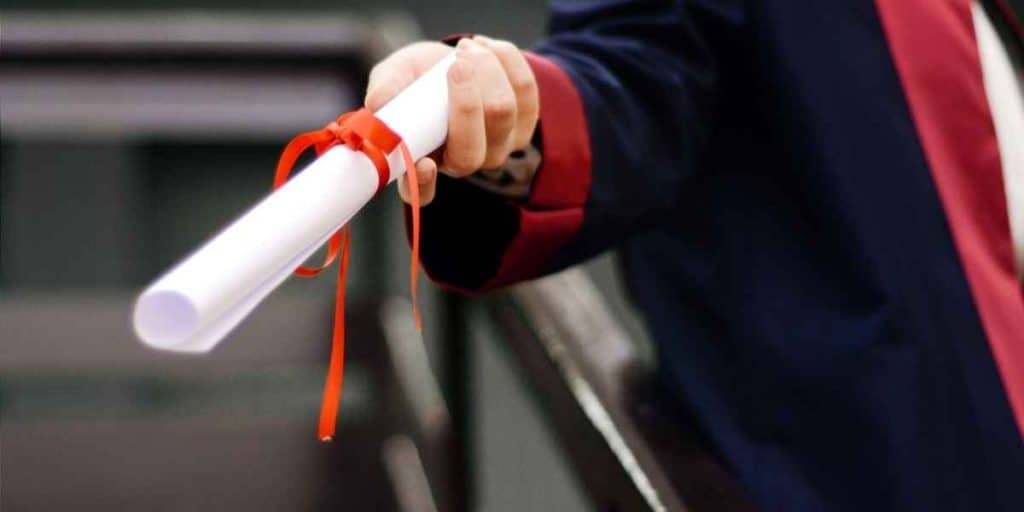 Approximately 32% of full-time data scientists started gaining skills and expertise in machine learning through an accredited establishment while 27% were self-taught, which is an incredibly challenging task even for a permanent data scientist. Machine learning is also something that the program features well, in an attempt to give students a thorough experience of this popular yet mysterious data science technique.
There are no prerequisites for this course, which limits barriers to entry. Anyone can sign up and start learning, which makes it simple and convenient for any individual who is interested in this occupational field. However, later courses will require the knowledge obtained in previous courses, so it's recommended that each course is taken in the intended order.
As challenging as data science is, it's worth noting that much like other industries, the true value of the course is not predominantly within the certification itself, it lies in the learning experience, the development of skill, and the retaining of knowledge over time by the student. 
This is ultimately what is going to make a difference in the real world, and it's important that this is understood before enrolling. The HarvardX Data Science course is definitely worth it in general, but its true value and worth will be highly dependent on what you make of it.
Alternate Recommendations: Other Courses You Can Consider
HarvardX Data Science Certificate Program is a great program and any aspiring data professional can greatly benefit from it. However, you may NOT be at a stage where you can commit all the time and money that this course demands.
If you are interested in pursuing data science as a career but are not ready to commit to a course as heavy as HarvardX, below are my two alternatives recommendations for you:
IBM Data Science Professional Certificate: 70% of 100+ data science professionals (data scientists, hiring managers, recruiters – all included) at top companies (including – Meta, Google, Amazon, etc.) that I recently interviewed confirmed that this certificate program is highly respected at their organization.
DataCamp: If you are at a stage where learning data science fundamentals is your primary goal, and any certification/credential to bolster your profile is a secondary consideration, Sign Up For DataCamp Today!

DataCamp is the only online learning platform that is fully focused on data science, so the quality of all its courses is top notch.
With Data Camp, you get access to every course on the platform under a single membership umbrella (which is really low cost). Therefore, when you Sign Up for Data Camp, both your immediate and future learning needs are addressed.
You can review the first lecture of every course on DataCamp 100% free. So, don't wait and check this platform out today. You just can't go wrong with it!
If you are interested in learning more about my findings from interviewing 100+ data science professionals, be sure to check out my latest article: 6 Proven Steps To Becoming a Data Scientist. In this article, I give you a comprehensive step by step pathway to a career in data science.
Conclusion
The Harvard Data Science certificate is a worthwhile investment for people planning to break into the data science career track. The program has the right mix of theoretical and practical courses, and uses real world examples and case studies within its curriculum. 
Additionally, the affordability, the flexibility and the support system provided by the program makes the overall learning environment and experience very conducive for its participants.
So, don't wait! Take the first step today:
Click Here To Enroll Into HarvardX Data Science Certificate Program Today!   
BEFORE YOU GO: Don't forget to check out my latest article – 6 Proven Steps To Becoming a Data Scientist [Complete Guide]. We interviewed numerous data science professionals (data scientists, hiring managers, recruiters – you name it) and created this comprehensive guide to help you land that perfect data science job.
Affiliate Disclosure: We participate in several affiliate programs and may be compensated if you make a purchase using our referral link, at no additional cost to you. You can, however, trust the integrity of our recommendation. Affiliate programs exist even for products that we are not recommending. We only choose to recommend you the products that we actually believe in.