The demand for skilled and qualified data scientist professionals has increased significantly over the past few years. This is driven by the growing adoption of data science in numerous industries and the positive impact that the domain has brought to the industry. From mini-courses to DIY routes, there are numerous ways in which one could attain appropriate skills and certification in data science. However, being trained and getting certified from well-regarded sources is generally assumed to be more beneficial. So, is it worth it to obtain the IBM Data Science Professional Certificate?
The IBM Data Science Professional Certificate is totally worth it. The course provides expert support, helps develop extensive skills and expertise, and has a focus on what's necessary to attain a competitive edge in the job market. Additionally, it's affordable, flexible, online, and has no prerequisites to enroll. 
There is a surplus of alternative means to learn data science and meet the functional requirements to break into the job market for this field. As a result, in their journey to learn data science, aspiring data scientists today have numerous courses and certifications to choose from. Stick around and further in this article we will discuss some of the most distinctive features of an IBM Data Science Professional Certificate. I am sure reading through this article will help you determine if this certificate is the right match for your individual needs, and thereby enable you to make an informed decision on pursuing it.
But, if that was all the information you were looking for on the subject – Click Here To Sign Up For This Certificate Today!
With Coursera's 7 Day Free Trial, You Can Get Started Free Now!
(You can always cancel within 7 days if the program turns out different from your expectation)
What is the IBM Data Science Professional Certificate? 
There is currently a surplus of 2.5 million jobs within data science and related fields, and many of these positions are high paying roles that have a starting salary of over $80,000 in the US. It's undoubtedly the hottest profession of the decade, and many have turned to more esteemed accredited establishments in the hope they would be better equipped for tackling these roles.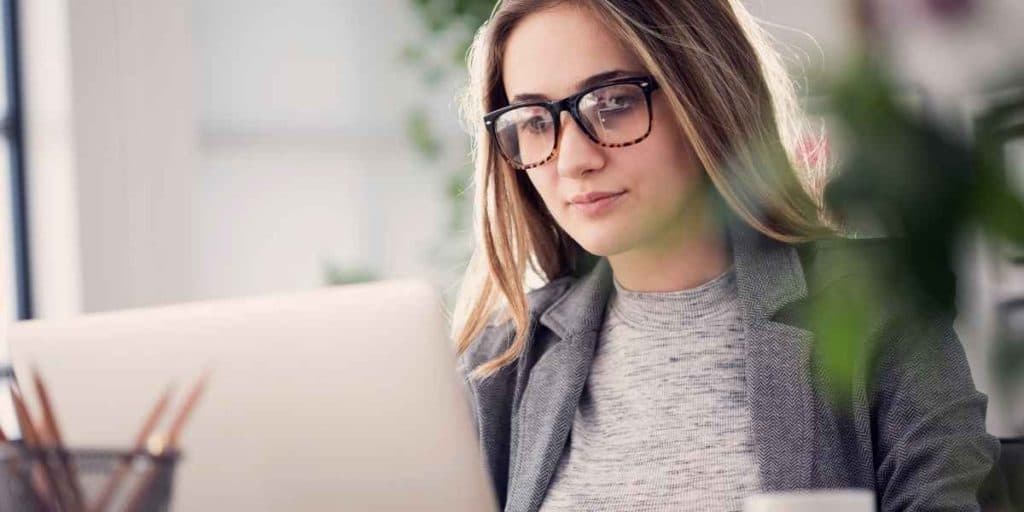 The IBM Data Science Professional Certificate program is extensive with 9 skill-building courses, and goes in-depth with regard to the essentials for landing a good data science entry-level position. Through the application of theory and practical applied learning techniques, students are equipped with skills and expertise in the following areas:
Data Science Orientation: Applying various data science and machine learning skills, techniques, and use of tools to complete projects and publish reports.
Tools for Data Science: Developing experience with popular data science tools such as Jupyter notebooks. 
Data Science Methodology: Establishing proficiency with regard to primary steps as well as methodology involved in tackling data science problems.
Databases and SQL for Data Science: Writing SQL code to query databases and exploring relational database concepts.
Python for Data Science and AI: Establishing proficiency in Python through the use of Jupyter notebook.
Data Analysis with Python: Using Python in order to import and clean datasets, analyze datasets, as well as build and assess data models and pipelines.
Data Visualization with Python: Learning data visualization through the use of several data visualization tools, techniques, and libraries. 
Machine Learning with Python: Use Python to understand and apply variously supervised and unsupervised Machine Learning Algorithms in order to address real-world problems.
Additional tools and areas of learning covered include: Jupyter Notebook, Artificial Intelligence, Watson, Studio, IBM Cloud, Db2, Pandas, Numpy, Bokeh, Matplotlib, Folium, Seaborn, Scikit-learn, SCIPy, RStudio, Zeppelin, Regression, Clustering, Classification, Location, Methodology, Foursquare, and Recommender Systems.
In addition to these areas of learning, the course also covers areas that will assist students in transitioning into the role of a data scientist or related entry position. These include skills such as developing the ability to apply problem-solving methodologies to think and work like a data scientist and getting exposed to the day to day activities performed by a data scientist in the real world.
Depending on which site is used to enroll for the course, the full duration of the program can take between 10 months and 13 months by investing 3 to 5 hours per week in the program. Beyond doubt, these timelines can greatly vary depending on the student enrolled, his/her speed of learning, and the study schedule. For a full-time student learning 1 module per day, the complete course could be completed in merely 2 – 3 months.
The successful completion of the course involves finishing all courses in the program and meeting the minimum grading criteria in various quizzes, hands-on assignments, and projects. If these requirements are met, and the student has abided by all terms and conditions pertaining to the enrolment upon completion, he/she will be awarded a Professional Certificate in Data Science as well as an IBM badge.
For the record: I personally completed this course in within 2 months. That timeline not only provided a boost to my confidence, but with Coursera's monthly pricing plan – it even made getting this incredible certification dirt cheap for me. And, if I can do it, you can do it too!
The Best Part: This Certificate Program Is Completely Free To Get Started!
(Coursera's 7 day free policy, truly makes it a risk free investment for you)
So – Click Here To Sign Up For This Certificate Risk Free Today!
How Much Does the IBM Data Science Professional Certificate Cost? 
The standard price of the course offered by edX is $970 for the full program, and drops to approximately $369.90 when on sale. Coursera offers the course at $39 per month for a Coursera subscription after the 7-day free trial has ended. The fact that the course is online also cuts out additional expenses for students.
Important: As someone who has personally completed this certification, I am extremely confident that for more than 95% participants, Coursera would turn out to be lower cost avenue for pursuing this certification. That is even if you can get the edX version of this certificate at a discounted price.
So, Click Here To Get Started on Coursera Today! (with 7 day free trial, getting started is absolutely free here)
Alternately, Click Here To Enroll For It on edX!
Is the IBM Data Science Professional Certificate Worth It?
Yes, the IBM Data Science Professional Certificate is worth it. The course provides thorough theoretical work coupled with applied learning techniques, and assists in developing efficiency in the most essential areas of data science roles in the market today. Additionally, this course is designed to provide participants with a solid foundation for extensive learning in the field of data science. Approximately 46% of individuals who completed this specialized course started a new career in data science, and 19% received a promotion or salary raise.
Plus, 70% of 100+ data science professionals (data scientists, hiring managers, recruiters – all included) from top companies (including, Meta, Google, Amazon, etc.) that I recently interviewed confirmed that this certificate is highly valued and regarded at their company. (To read more on my findings from these interviews and for a comprehensive roadmap to becoming a data scientist: read my article: 6 Proven Ways To Becoming a Data Scientist.)
Numerous industries and employers currently have a massive demand for skilled data science professionals who can analyze data and effectively communicate results to inform data-driven decisions. Despite this demand, there is a relatively sparse talent pool of individuals that fully meets the needs of these companies. This is because data science as a field is very broad and the requirements of a particular employer might need these professionals to be well-versed in utilizing more than a few data science tools.
It is due to this fact that certifications, such as the IBM Data Science Professional Certificate, gives employers the needed confidence in the competency of the job applicants that they are considering to hire. It is just one of those certifications that you can never go wrong with.
Click Here To Start Your 7 Day Free Trial Today!
The IBM Data Science program's design assists those who are interested in learning and developing career-relevant skills, tools, and a portfolio of projects in order to have a competitive edge during the entry-level job-hunting process. Students who have completed the course are better equipped for this professional field, with a demonstrated ability to solve real-world problems and to apply various data science methodologies effectively.
Even though the program is rather light on statistics, a great focus on Python is applied throughout the course. This is the most popular primary aspect of the field, and efficiency in this area is considered as essential for potential employees.
By having an extensive course that focuses on the latest job-ready tools and skill-set, students learn data science through relative theory as well as through hands-on practice in the IBM Cloud utilizing real data science and real-world data sets. 
Outside of the first course, all of the courses within the IBM Data Science course have a strong emphasis on applied learning projects. The course also includes a series of hands-on labs that provide the program participants with an opportunity to develop practical skills and to apply these newly learned skills to real-world data science problems. With this element of experiential learning, the program greatly assists its participants in the transition into a business role within the domain of data science. 
Moreover, the course is entirely online. This allows students to set and maintain flexible deadlines based on what works best for their schedule, making it incredibly convenient and comfortable for them to attend classes at their own pace and be engaged in the program sessions throughout. Completion of the course also provides the program participants with access to join IBM's Talent Network. For any data science career aspirant, this network can be very valuable as it provides numerous tools needed to land a dream job with IBM, recommendations, alongside making many opportunities at IBM directly accessible.
Currently, there are multiple sites (edX and Coursera) that offer the course, and they differ very slightly in relation to the projected completion time span and available features. Even though these differences are minimal, you should definitely check these as based on your individual situation, one platform might be better and more cost-efficient for you than the other. 
My recommendation would be that you Start with Coursera's 7 Day Free Trial today. Within that trial window, if you feel that you can complete the complete program in under 1 year (I finished it in two months) – Coursera is the way to go!
In parallel, within the 7 day free trial, if you feel you that you will longer than a year to complete this certification: edX is where you should enroll to get this certification.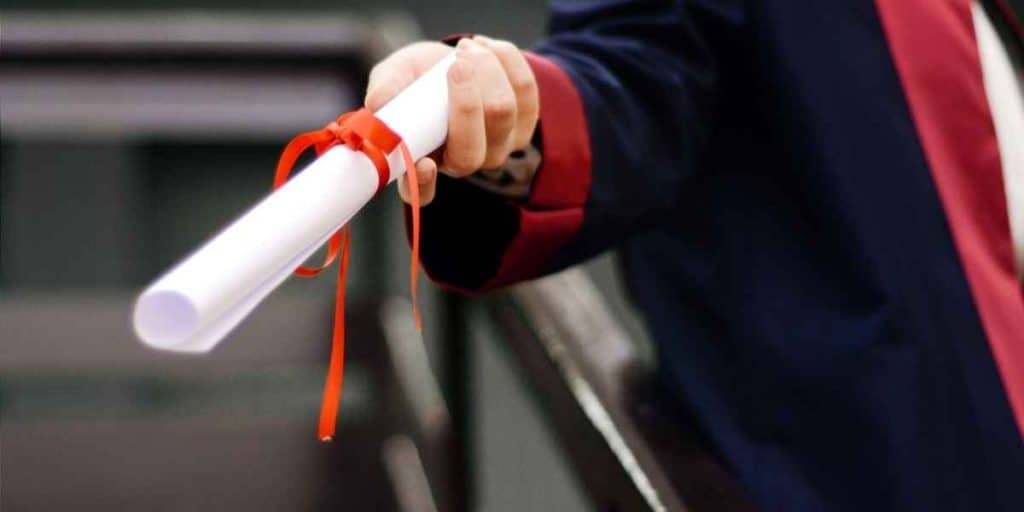 Just to reiterate, Coursera offers the course with a duration of approximately 10 months at 5 hours per week, while edX offers the course with a duration of approximately 1 year and 1 month at 3 – 5 hours per week. Additionally, at Coursera, the fee for the program is charged on a subscription based model, whereas edX offers this certification with a one-time fee. This provides you with more options for even further flexibility and adaptability with regard to your study schedule.
Furthermore, the program has been slightly enhanced by Coursera, making it even more accessible to the masses. Here, subtitles are available in English, Russian, Korean, Persian, Vietnamese, German, Spanish, Arabic, Turkish, French, and Portuguese (Brazilian). Additionally, Coursera offers a 7-day free trial, while edX provides a free trial of one course which is great for getting a feel before committing to the full program and its cost.
While any background knowledge relating to the industry or the data science domain will of course be advantageous, no prior experience is necessary to enroll for this course and for completing it successfully. The main requirement is a passion for self-learning and growth within the field, which makes it simple and easy for anyone who is interested in starting a career in data science. 
The course is designed to drive the students' careers forward. By the end of the course's duration and completion of all related courses within, students will have built up an impressive and thorough data science project portfolio, which will provide them with confidence on the functional requirements of the role when entering the job market. In addition to receiving a Professional Certificate, students also receive a digital badge from IBM upon completion of the course, which recognizes and attests to their data science proficiency.
So, don't wait!
Sign Up To This Incredible Course Today!
(With 7 Day Free Trial from Coursera, there is nothing for you to lose; and a dream data science career to gain!)
Conclusion
The IBM Data Science Professional Certificate is definitely worth it, as there are heaps of advantages throughout the learning process – particularly with Coursera. It's also affordable, completely flexible, and simple to commit to. As with anything, the value gained from this course will ultimately be based on what you make of it, what learnings you take with you upon the completion of the program. 
Finally, to conclude, the IBM Data Science Professional Certificate program is a great program for beginners looking to start their professional journey in data science. If you do decide to pursue this program, it will not only prepare you for the immediate term functional requirements for an entry-level data science position, but it will also enable you to develop a strong foundation in the domain and to continue your learning with more advanced courses. 
Click Here To Get Started Today! (It is absolutely free to cancel within 7 days)
BEFORE YOU GO: Don't forget to check out my latest article – 6 Proven Steps To Becoming a Data Scientist [Complete Guide]. We interviewed 100+ data science professionals (data scientists, hiring managers, recruiters – you name it) and created this comprehensive guide to help you land that perfect data science job.
Affiliate Disclosure: We participate in several affiliate programs and may be compensated if you make a purchase using our referral link, at no additional cost to you. You can, however, trust the integrity of our recommendation. Affiliate programs exist even for products that we are not recommending. We only choose to recommend you the products that we actually believe in.