Data architect is another confusing title for people looking for job opportunities in the data science field. You may have heard a lot about data engineers and data scientists, but there's not enough information available for data architects. As a result, people aren't sure if this position is worth striving for or not.
Data architecture is a good job. It is one of the most promising careers in data science, and a growing position vital to every data-driven business. Data architects are in high demand and make well over $100,000 per year. Since technology and data is the future, data architecture is here to stay.
In this article, we'll discuss everything you need to know about data architecture. Since there's not much information available online, we'll begin with a description of this job and then discuss its pros and cons.
Important Sidenote: We interviewed 100+ data science professionals (data scientists, hiring managers, recruiters – you name it) and identified 6 proven steps to follow for becoming a data scientist. Read my article: '6 Proven Steps To Becoming a Data Scientist [Complete Guide] for in-depth findings and recommendations! – This is perhaps the most comprehensive article on the subject you will find on the internet!
Who Is a Data Architect?
The word architect gives flashbacks of the 1999 cult classic Matrix. Remember when Neo finally manages to meet the Architect? It turns out to be an old guy who created the world of the Matrix for people to experience a simulated reality.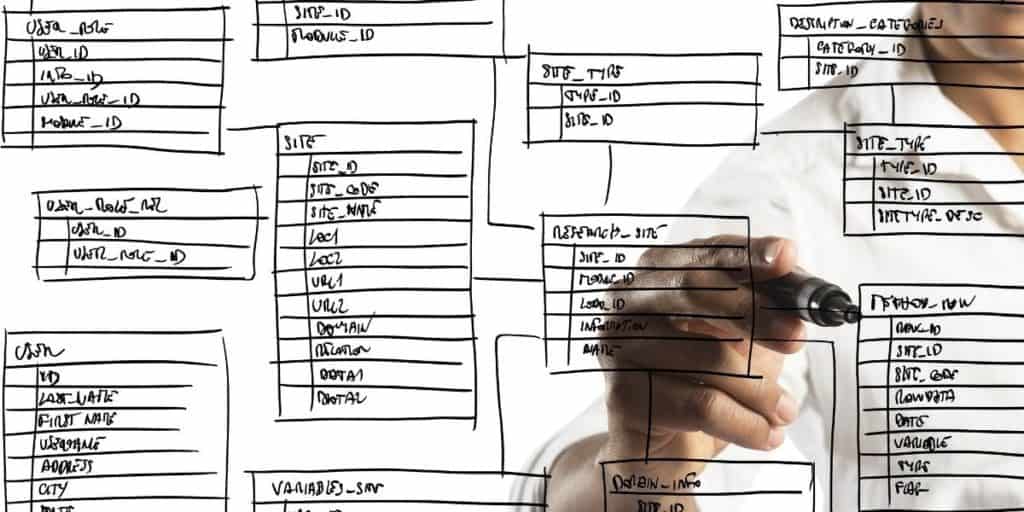 Well, it is somewhat similar when we talk about data architects. They are the people who design and build secure databases from scratch. They determine how databases will be accessed, processed, and retrieved. Data architects are highly skilled in data management, data warehousing, and data modeling.
Their first task is to analyze the data needs and objectives of a business. Then, they have to create a roadmap to achieve those goals. Finally, data architects use their coding skills to develop and maintain databases.
Just as the Architect designed the rules of Matrix, data architects construct blueprints for data processes and flows that store and distribute information from various sources to those who need it.
Here are some responsibilities of data architects:
Organizing data at macro and micro level
Ensuring that all data is secure by optimizing current and new database systems
Working with data scientists, data engineers, and business intelligence analysts to identify company needs and requirements
Developing and maintaining database solutions for the company to store and retrieve information quickly and securely
Overseeing the migration of large amounts of data from legacy systems to new and feature-rich solutions
Educating other staff members about the company's database solutions through training and personal support
Why Data Architecture Is an Excellent Career?
Now that you know what data architecture is, it's time to dive deeper into the topic. To answer the main question: yes, data architecture is undoubtedly one of the best jobs in the tech industry. However, you should understand its role in the data science field before you begin studying for it. That way, you'll be motivated and have a greater appreciation for this much-coveted position.
Here are three reasons why data architecture is an excellent career:
Data Architecture Is Growing Rapidly
The role of professionals in the data field is changing. Data scientists used to construct data warehouses and analyze data in a restricted way. This is not applicable anymore, or in other words, there is significantly less demand for it now.
What the industry now wants is new ways of looking at data. This is the primary responsibility of data architects. They define how databases will function, providing data flow management to a wide range of businesses. It's no wonder that the data architect role has grown quickly in recent years, and it will continue to do so.
Data Architecture Pays Extremely Well
Since data architects are a vital part of any business's data storage strategy, they get paid generously. According to Glassdoor, data architects earn an average of $108k per annum in the United States. The lowest earnings are around $81k, and the highest is about $143k. Another source, PayScale, reports that the average salary for data architects is $119,400, with the top 10% earning around $156k and the bottom 10% taking home $77k.
Of course, as you become more experienced, your salary also increases. There are bonuses and overtime pay as well. Although you should not choose a career based solely on how much it pays, remuneration constitutes an important part of the decision. And data architecture scores full marks when it comes to salary.
Data Is the Future
This one is a no-brainer. Technology is growing at a fast rate, and the only way is forward now. According to Social Media Today, we are generating 2.5 quintillion bytes of data every day. This means there's a dire need for optimization and use of this data for business growth.
As we've discussed, data architects play a crucial role in any business's data storage strategy. Their importance will only increase as we become more and more reliant on technology and as more and more data-driven startups emerge.
What You Should Know About Data Architecture?
Data architecture is an exciting career that pays well. But you should always consider everything about a job before choosing it as your career. These are not drawbacks or cons per se, but you should remember just a few things about this job role.
Data architecture is about creating and maintaining databases. So you need to have high technical skills for this position, and specific education qualifications are also often mentioned in job listings. Before you begin studying data architecture, there are two essential things you should know about it:
Educational Qualifications
Data architects usually have a bachelor's degree in computer engineering, computer science, or a related field. Although many job listings have some educational requirements, relevant experience is much more valuable in the field of data (and coding in general).
This means employers may overlook the education qualifications in favor of work experience or practical projects. Even if you don't have attractive names on your resume, you can still become a data architect. Ensure all the required skills by building practical, challenging projects and showcasing them in your application.
And you can always acquire certifications to boost your career. Microsoft, IBM, Amazon Web Service, and MongoDB are some of the most reputed data architecture certification providers.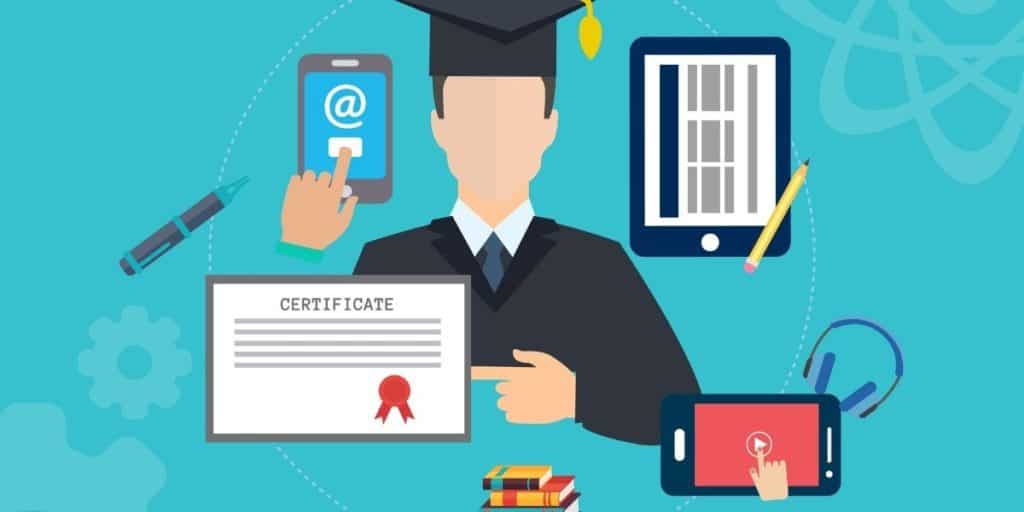 Technical Skills
Data architecture Is a highly technical position. Strong coding skills are required to build and maintain databases. So you should only consider data architecture if you really love coding.
You will need to have in-depth knowledge of programming languages like Python, Java, and SQL. Being well-versed in database management system software, data modeling, data mining, ETL tools, machine learning, and visualization are also necessary. Apart from these, data architects also know how to use various other software like Hadoop, XML, IBM DB2, Oracle, etc.
For comparison, data scientists don't focus as much on the technical aspect of things. Their job relies mostly on analyzing data using mathematics and statistical concepts. Data architects' job demands technical expertise, and aspirants need to study programming in detail.
Author's Recommendations: Top Data Science Resources To Consider
Before concluding this article, I wanted to share few top data science resources that I have personally vetted for you. I am confident that you can greatly benefit in your data science journey by considering one or more of these resources.
Conclusion
Data architecture can be an exciting career for people wanting to get into the tech industry. It's been growing in popularity for the past few years with the rise of data science and AI. It also pays exceptionally well, with professionals earning over $100k per year on average.
A data architect is a highly technical role. You need to have strong coding skills and create projects to prove that you know how to work with data.
If you like coding and want to land one of the most coveted and lucrative jobs in the data industry, go for data architecture! 
BEFORE YOU GO: Don't forget to check out my latest article – 6 Proven Steps To Becoming a Data Scientist [Complete Guide]. We interviewed 100+ data science professionals (data scientists, hiring managers, recruiters – you name it) and created this comprehensive guide to help you land that perfect data science job.
Affiliate Disclosure: We participate in several affiliate programs and may be compensated if you make a purchase using our referral link, at no additional cost to you. You can, however, trust the integrity of our recommendation. Affiliate programs exist even for products that we are not recommending. We only choose to recommend you the products that we actually believe in.