With the increasing popularity of data engineering, job seekers want to make sure their resume reflects their skill set perfectly. There are many courses and certifications available for data engineering, including certificates from Google Cloud, AWS, and Microsoft Azure. Before investing time and money in these certificates, it's crucial to determine what value they offer.
Google Professional Data Engineer certification is worth it as it gives your career a boost if you wish to work with Google Cloud. But if you're a fresher wanting to get a job as a data engineer, it may not be very useful. Practical, challenging projects are more valuable on a resume than certificates.
This post is oriented toward beginners who are looking to enter the industry or have recently joined it. We will discuss everything you need to know about this exam.
Important Sidenote: We interviewed numerous data science professionals (data scientists, hiring managers, recruiters – you name it) and identified 6 proven steps to follow for becoming a data scientist. Read my article: '6 Proven Steps To Becoming a Data Scientist [Complete Guide] for in-depth findings and recommendations! – This is perhaps the most comprehensive article on the subject you will find on the internet!
What Is Google Professional Data Engineer Certification?
Google Professional Data Engineer exam is designed to measure how proficient you are in data engineering using Google Cloud products. The keyword here is Google Cloud products. You will answer around 50 questions about Google Cloud Platform, big data, and data engineering.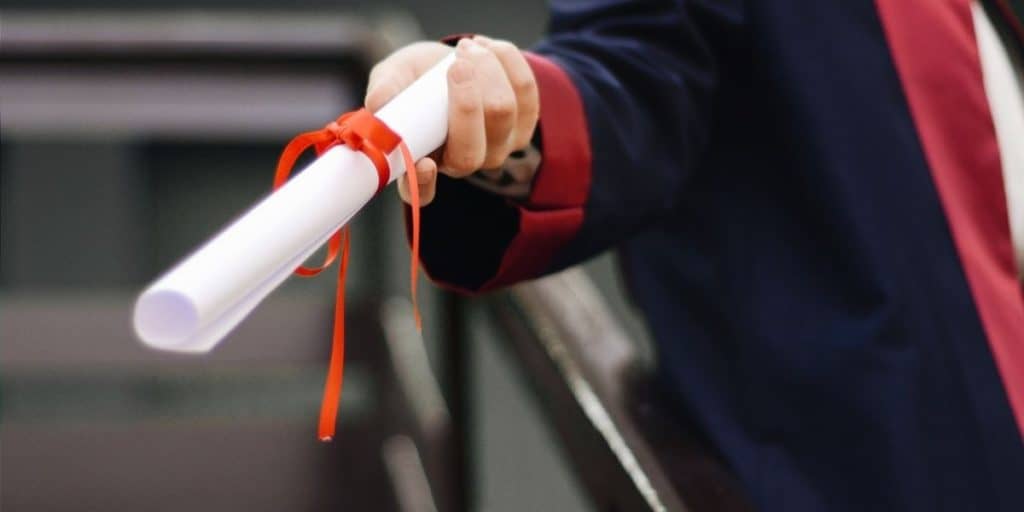 Some of the topics asked in the exam include:
Storage
CloudSQL
Cloud Dataproc
StackDriver
BigTable
Cloud Datastore
BigQuery
Pub/Sub
TensorFlow
As you can see, candidates require a deep understanding of the different data processing elements of the Google Cloud Platform. The exam tests your knowledge of the above services, and the certification proves that you're proficient at using them. It's an excellent way of showing that you know how to use Google Cloud products for machine learning and data engineering.
The two-hour exam has around 50 multiple-choice questions. Once you pass the exam and Google verifies your record, you will receive a digital badge and certificate. The certificate is valid for two years, which means you need to retake the exam after it expires. This is because cloud computing is changing at a fast pace, and professionals must keep up with the latest developments.
The registration fee is $200 for the exam, which needs to be taken in-person in a Google test center. If you fail, you'll have to pay the fee again to get another shot. Though with a disciplined study plan and correct material, you should be able to pass the exam with no difficulty.
Will Google Data Engineer Certification Help You Get a Job?
Okay, enough about what the certificate is. Let's deal with the real question: will the Google Data Engineer certificate help you land a job? Well, it doesn't hurt to have fancy names on your resume, but it's probably not necessary if you're looking for a data engineering position.
In the field of data science, certifications don't really matter; what matters is practical experience. Employers will be much more interested in seeing your past work experience or projects than counting how many certificates you have. It's critical to build as many challenging and relevant projects as you can. They showcase your data engineering skills, and employers prioritize hands-on experience over credentials.
However, remember that the Google Data Engineer Certificate — or any other data engineering certificate — will only do good. It'll strengthen your resume and show that you've put in a lot of time and effort. So if you want to take the exam, by all means, go ahead. Just be aware that no certificates are strictly necessary for becoming a data engineer.
That is not to say that the Google Data Engineer certificate is useless. It is very valuable if you want to work with Google Cloud products. The certification proves that you're knowledgeable about data engineering and the Google Cloud Platform.
Many companies are looking for data engineers who know how to use the Google Cloud Platform. Most of them explicitly list Google Data Engineer certification as a requirement. No matter how skilled you may be at data engineering and Google Cloud, you won't even get to sit in the interview in the absence of this certificate.
So it can help you land jobs related to Google Cloud products. Such positions usually offer higher pay, thanks to your specialization.
How Do You Prepare for Google Data Engineer Certificate?
We've already looked at a list of topics that usually come up in the exam. Out of those, BigQuery is the central component of the exam because it's also the core of big data in Google Cloud Platform. So you need to learn all the topics in detail while paying particular attention to BigQuery.
There are many courses, books, articles, and videos to prepare for this exam. Here, we'll look at some popular courses for data engineering and Google Cloud.
First, if you're new to the Google Cloud Platform, you can enroll in the Introduction to Google Cloud course by A Cloud Guru. It's a short and informative course that'll give you an overview of Google Cloud products. If you want something more intense and detailed, this bestseller course on Udemy is quite popular and well-rated. It covers many of the topics asked in the Google Data Engineer exam.
Next is the Coursera specialization suggested by Google: Data Engineering, Big Data, and Machine Learning on GCP Specialization. It's a comprehensive set of five courses developed by the Google Cloud training team at Coursera. Each course follows the official guide and teaches you everything you need to know about passing the Google Data Engineering exam. 
Similar to Coursera, Cloud Academy also has a data engineering learning path for this exam. It starts by teaching the fundamentals of Google Cloud Platform and discusses everything you need to know about the exam. In the course, you'll also find some other resources recommended by Cloud Academy.
This is just a small list to encourage you to research further. I recommend reading experiences and study plans of those who've passed the exam, like this article on Toward Data Science and this post on LinkedIn.
Alternative Cloud Data Engineering Certifications
Apart from Google, Microsoft and Amazon also offer cloud data engineering certifications. The idea behind these certifications is the same: an exam designed to test your data engineering skills with the respective company's cloud platform.
So what's the difference? The apparent difference is that you study the Google Cloud products when preparing for the Google Data Engineering exam, and you have to learn Amazon or Microsoft's cloud platform for taking their exam.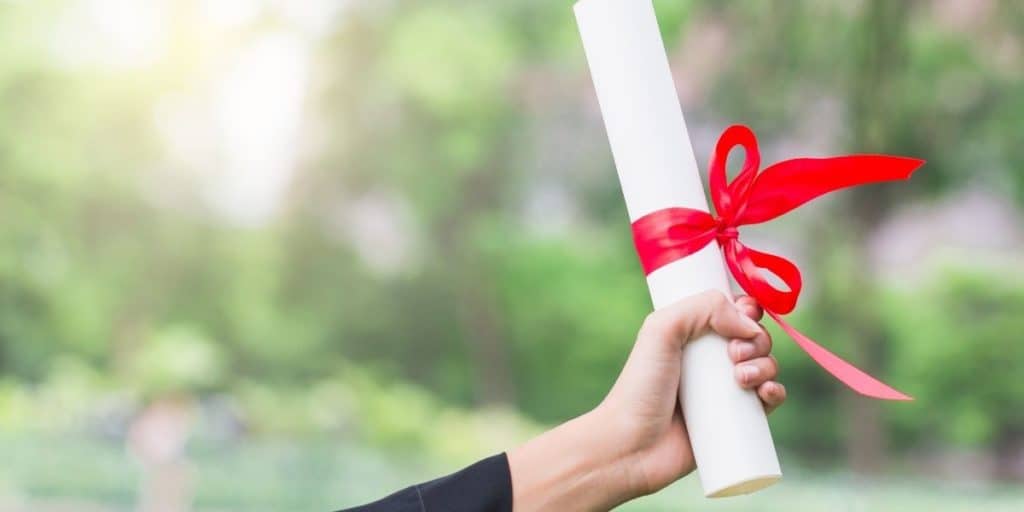 The next logical question is: which certification is the best? Well, the general recommendation is that people with no cloud computing background should opt for AWS certification because it has a friendlier user interface. However, Google is the leading company in big data and machine learning, which means you really can't go wrong with Google Cloud.
Therefore, to find out which one is better, you have to do a job search for these certificates in your country. Ignore the salary for now, and try to determine which certification has more opportunities. Once you acquire the necessary skills for those positions, you'll have an excellent salary anyway.
Author's Recommendations: Top Data Science Resources To Consider
Before concluding this article, I wanted to share few top data science resources that I have personally vetted for you. I am confident that you can greatly benefit in your data science journey by considering one or more of these resources.
Conclusion
Google Data Engineer certification is an exam that tests your data engineering skills in the context of Google Cloud products. The certificate can boost your career as some companies specifically ask for this certificate in their job listings.
For beginners, it's probably not worth the time, money, and effort to get this certificate because employers value practical projects much more. Having fun personal projects that showcase your proficiency in data engineering goes a long way in helping you land the perfect job.
Consider your situation and decide for yourself whether the Google Data Engineer Certification is worth it for you.
BEFORE YOU GO: Don't forget to check out my latest article – 6 Proven Steps To Becoming a Data Scientist [Complete Guide]. We interviewed numerous data science professionals (data scientists, hiring managers, recruiters – you name it) and created this comprehensive guide to help you land that perfect data science job.
Affiliate Disclosure: We participate in several affiliate programs and may be compensated if you make a purchase using our referral link, at no additional cost to you. You can, however, trust the integrity of our recommendation. Affiliate programs exist even for products that we are not recommending. We only choose to recommend you the products that we actually believe in.