Being able to conclude the future can be a very powerful thing; that is why data science is so valuable. Since it uses strategies from multiple data-related disciplines (i.e., math, programming, collecting data, statistics, and problem solving), you will need the best course program if you want to master it. So, are online bootcamps and training programs from Simplilearn good for data science?
Simplilearn is good for data science training. The Simplilearn Data Scientist Master's Program is highly-rated at 4.7 out of 5 stars. The program includes hands-on training plus industry-recognized certifications from Simplilearn and IBM for each course completed.
Why are data scientists so valuable? If this field is your calling, is Simplilearn the best option for transforming you into a data science asset to your future employer? Let's find out the answers to these questions!
Important Sidenote: We interviewed 100+ data science professionals (data scientists, hiring managers, recruiters – you name it) and identified 6 proven steps to follow for becoming a data scientist. Read my article: '6 Proven Steps To Becoming a Data Scientist [Complete Guide] for in-depth findings and recommendations! – This is perhaps the most comprehensive article on the subject you will find on the internet!
What Is Data Science Used For?
Data scientists use data to build algorithms and models to predict the future or to solve problems. The most sought after data scientists know how to develop such algorithms and models in a way in which they evolve independently. Thanks to AI (Artificial Intelligence) technology, these algorithms self-correct and improve upon themselves based on past experiences.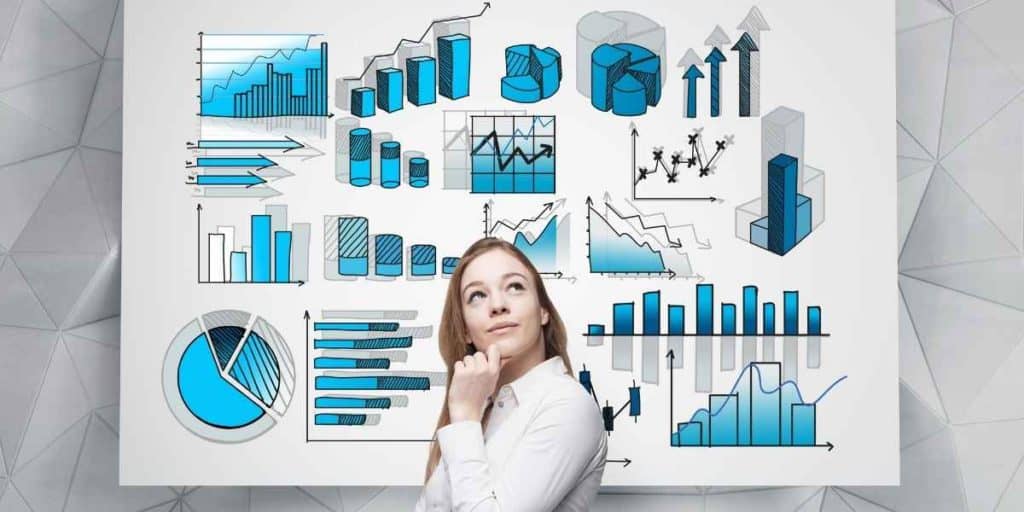 A relatable example of how data science can improve your everyday life is the app called Waze. This app not only tells you how to get to your desired destination, but it also recommends the best route to take. 
This app can do this because it collects data from other users who can report car accidents, road construction, and other causes of delay, takes current road conditions into consideration, in addition to data from the time of day on a particular day of the week.
Other uses for data science can include dating apps, scouting for candidates for a pro sports team or a career opportunity, predicting the behavior of diseases, digital advertising automation, and more. Whether in personal life or business, data science is invaluable.
In addition to entering a data scientist's career field, the skills learned in this master's degree program would be useful in many areas that involve using data to predict future performance. These fields include but are not limited to business analysts, marketing managers, IT professionals, supply chain managers, and finance professionals.
Courses in the Simplilearn Data Scientist Master's Program
Simplilearn designed the Data Scientist Masters Program in collaboration with IBM. It includes the six courses below, for which you will receive a certificate upon completion of each.
Become an expert in data analytics with R programming. The R programming language is a popular free software used for data mining, analysis, and statistics.
Learn to use Python for data science. Python is a programming language that enables professionals to write code that is easy to read and understand. Mastering Python will make you more marketable as a data scientist.
Explore the realm of a Machine Learning Engineer. Machine learning refers to the previously-mentioned self-evolving algorithms and models. This type of data science is a branch of artificial intelligence (AI).
Master the Tableau Desktop tool. This tool uses graphs to help translate data into something visual to be more easily understood and digested.
Explore the field of a Big Data Developer. In this class, you will learn how to use the Apache Hadoop suite of software utilities. 
Complete the Data Science Capstone Project. In this course, you will harness all the skills you've learned in the previous five classes to complete a real-world project with the help of a mentor. 
Four of the six courses listed above come with free companion courses. Simplilearn designed these additional courses to supplement the curriculum. They come in handy if you should need a refresher on topics such as statistics, Linux, and more.
Pros of Simplilearn Data Scientist Master's Program
Prior knowledge of data science is not required: Although it would make the course work more manageable, it is not required to have schooling in data science coming into the Simplilearn Data Scientist Master's Program. You can pick up the basics of data science as you progress through the course. There are also free supplemental courses available if you need to learn or get a refresher on some of the basics.
Online boot camp: The majority of students will likely have other responsibilities in addition to earning a master's degree. Some may work one or more jobs. Some may have children in their care. Some may have both. An online boot camp will allow for some flexibility that you might need to juggle your learning and everything else.
Industry-recognized certifications: Being 'certified' is an essential feature of your resume. Having the IBM name on your certificates ensures potential future employers will take your degree and your training seriously. An industry-recognized certification is something you might not get from a no-name school.
Learn from experts with real-life experience: Outdated knowledge from someone who is no longer actively working in the field is not as valuable as receiving training from a current expert. With a program advisor like Ronald van Loon, a big data and data science leader, the learning experience will stay current and on track.
24/7 mentoring and guidance: Simplilearn has a system of support in place to meet your needs at any time of day. There are experts whose jobs are to mentor the master's degree program students. There is also a system to receive support from your peers and a chance to provide support in return.
$1200 in IBM Cloud credits: The IBM Cloud is a suite of cloud computing services. Students can use these credits to obtain real-world, hands-on experience and exposure. IBM designed the IBM Cloud to support small businesses, like startups, and larger organizations, such as established corporations.
Monthly tuition payments: Simplilearn Data Scientist Master's Program scholars can apply to pay the program tuition monthly. The options are to split the cost into 3, 6, or 12 monthly payments. Qualified applicants can receive a decision in real-time by just entering a few pieces of information.
Cons of Simplilearn Data Scientist Master's Program
You must have a solid work ethic. Remote learning takes a lot of discipline, especially if at least some of your courses are self-paced. Simplilearn estimates that if you spend a few hours daily on this master's degree program, you could complete the program and have all six certificates in as early as six months. Without self-discipline, it could take much longer than that.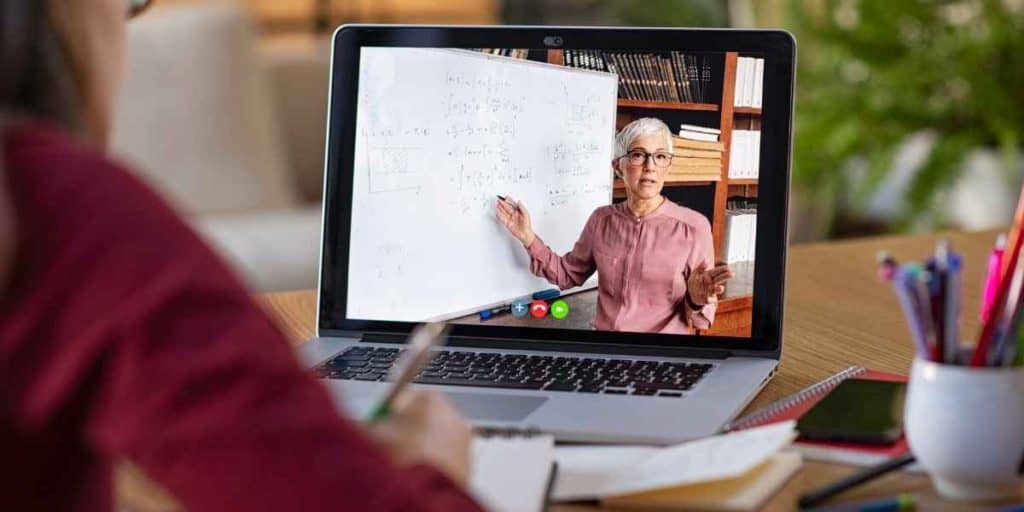 What Are You Required to Invest?
In addition to tuition and time, what else do you need to begin your journey towards becoming a data scientist? You will need a reliable desktop computer or a portable laptop, but it does not need to be top of the line because you will be doing most of your work on a remote server. Since most programming languages and software are compatible with Macs, you might consider investing in one.
This 256GB Apple MacBook Air is very reasonably-priced for a Mac. It is impressively rated 4.8 out of 5 stars. There is also a 512GB SSD storage version available for just slightly more money. With a Backlit Magic Keyboard and up to 11 hrs battery life, you can work with this laptop anytime and anywhere. 
Author's Recommendations: Top Data Science Resources To Consider
Before concluding this article, I wanted to share few top data science resources that I have personally vetted for you. I am confident that you can greatly benefit in your data science journey by considering one or more of these resources.
Final Thoughts
The Simplilearn Data Scientist Master's Program is a good option for data science learners of all levels. Simplilearn designed this program in collaboration with IBM, and the staff seems to have recent experience. 
Be certified by a program that teaches you all the basics up to the latest in data science, including artificial intelligence machine learning. Earning the industry-recognized certifications is the key to getting noticed by your potential future employer.
BEFORE YOU GO: Don't forget to check out my latest article – 6 Proven Steps To Becoming a Data Scientist [Complete Guide]. We interviewed 100+ data science professionals (data scientists, hiring managers, recruiters – you name it) and created this comprehensive guide to help you land that perfect data science job.
Affiliate Disclosure: We participate in several affiliate programs and may be compensated if you make a purchase using our referral link, at no additional cost to you. You can, however, trust the integrity of our recommendation. Affiliate programs exist even for products that we are not recommending. We only choose to recommend you the products that we actually believe in.