When we think about big data, we usually think of programming languages like Python or R. But there's another popular tool used to manage machine-generated data called Splunk. The question is, is it possible to land a well-paying job just by knowing Splunk, or is it meant to be a part of your skillset?
Splunk is undoubtedly worth learning as it's an industry-standard tool used by many businesses. Splunk's popularity will only increase as more companies decide to leverage big data. Knowing how to use Splunk opens the door to many big data administration, management, and architecture opportunities.
This article will look at different Splunk specializations and whether Splunk training is worth the time and effort. We'll also discuss the job opportunities as a Splunk expert and what these professionals typically earn.
Important Sidenote: We interviewed numerous data science professionals (data scientists, hiring managers, recruiters – you name it) and identified 6 proven steps to follow for becoming a data scientist. Read my article: '6 Proven Steps To Becoming a Data Scientist [Complete Guide] for in-depth findings and recommendations! – This is perhaps the most comprehensive article on the subject you will find on the internet!
Should You Learn Splunk?
Splunk is a very popular software-based platform for storing and managing machine-generated data. It has become an industry-standard tool used by many big and small companies. To give you an idea of how popular Splunk is, 91 of the Fortune 100 use Splunk to manage their data.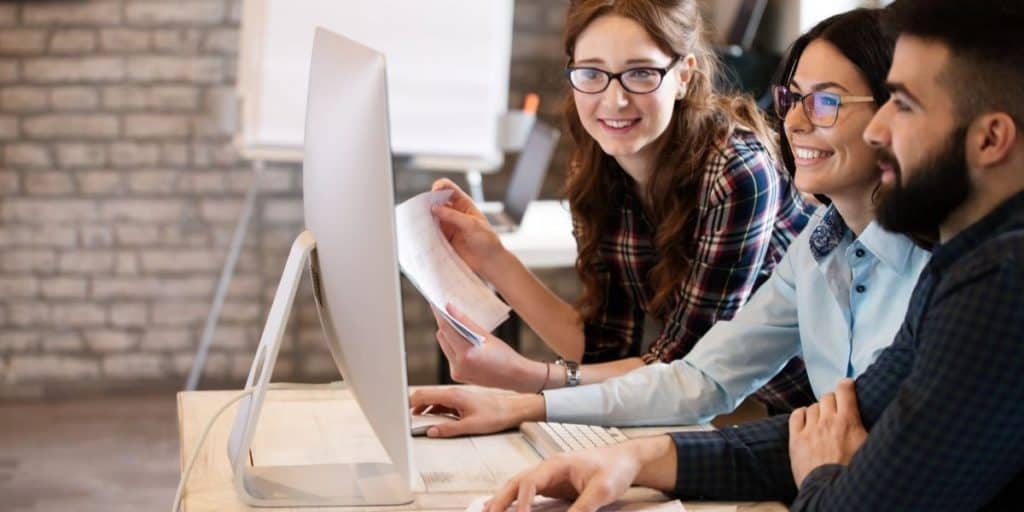 Since Splunk has various features, it is an excellent tool for many tasks such as security logging, business and web analytics, and application management. This means there are plenty of job opportunities for Splunk experts.
Besides, learning Splunk doesn't require you to master any programming language. You can become a Splunk professional even if you have zero coding experience. So to answer the question, you should undoubtedly learn Splunk. It is totally worth learning and choosing as your career.
If you know anything about the tech industry, you know that data is the future. We're generating quintillions of data every day, and the success of any company now involves leveraging this data. Splunk makes data management and report generation easy, which means its popularity will only grow in the future. Working as a Splunk professional is a future-proof job that pays nicely and will continue to do so.
Is Splunk Training Worth It?
When you first start learning Splunk, you'll come across the official training courses. There are different courses for different types of users. You can think of the certifications and classes as the steps of a ladder. You need the first certification to become eligible for the second, and so on.
However, you'll find that the training classes are quite expensive. The virtual courses are usually priced between $1500 to $2000, making you wonder whether investing so much money for Splunk training is worth it.
Well, the good news is that the Splunk training courses provide you complete knowledge about the platform. With each class, you become more skilled at handling complex Splunk environments. It's a gradual process that teaches you everything you need to know to become a professional Splunk user and land a job in the industry. It goes without saying that the more competent you are at using Splunk, the higher your salary will be.
The certifications have been intentionally made difficult to acquire. This weeds out a lot of competition and increases their value. If you have an official Splunk certification, you have a much higher chance of getting hired than other candidates. This is because the certification proves that you've invested the time and effort to learn how to use Splunk effectively.
If you want to get a feel for what Splunk training classes are like, you can enroll in the free fundamentals course that teaches you the basics of Splunk. After that, you can become a Splunk Core Certified User by passing the exam.
You can even get a job just with this basic certificate if you look for entry-level positions. It serves as an excellent stepping stone, reflects well on your resume, and helps you understand the industry and decide what IT field you wish to enter. You can then keep learning using Splunk forums, books, and training courses to pass the Splunk Power User Certification next.
How Much Do Splunk Users Earn?
So now you know that Splunk is a popular software used extensively for managing machine-generated data and that there are plenty of job opportunities for Splunk experts. But we haven't yet talked about one of the most crucial aspects of any career path: the salary. So what do Splunk professionals earn? 
You will be pleased to know that Splunk administrators earn a handsome salary. According to Glassdoor.com, Splunk administrators make an average of $78,779 per year. The pay can go as low as $59,000 and as high as $107,000, depending on your experience and level of expertise.
Since Splunk is used for several different tasks, there are many positions that require you to know how to use this software. According to PayScale.com, Splunk professionals make $88,767 on average. They can land a job as a software engineer, cybersecurity analyst, cybersecurity engineer, system engineer, system administrator, etc. 
So overall, you can expect to get paid around $70,000 to $80,000 as a Splunk professional. Of course, your salary and career will grow as you become more experienced and acquire higher levels of certifications.
How Hard Is It To Learn Splunk?
Spunk is a huge platform and has a lot of features. You may be working as a Splunk professional for years and still might not know everything about it. So don't make it your goal to learn every single thing about the software. With that said, let's look at how you can learn Splunk and how difficult it is.
First, the official training classes are an excellent resource to learn Splunk. These classes are taught by experts, who also answer your questions during the online courses. This can be your primary source of knowledge, at least when you're starting out. Once you start working as an entry-level Splunk user, you learn a lot on the job itself. We highly recommend you also read the free e-book offered by Splunk. It teaches you the fundamentals of the platform.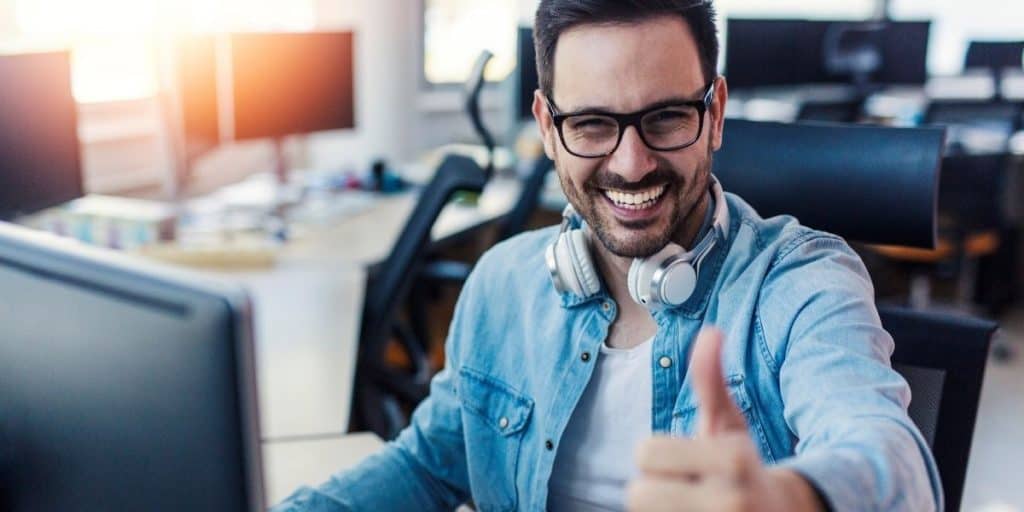 The Splunk community is on par with Stack Overflow. Splunk users are very helpful, and they're always willing to answer each other's questions. You'll find countless discussions about various topics related to Splunk. For example, here is a detailed post on how to get started learning Splunk for newbies.
The bottom line is that it's not very difficult to learn Splunk. You need no prior programming experiences, which is a big plus for many of us. The official training classes teach you everything you need to know to become an expert.
If money is an issue, you can learn the fundamentals of Splunk for free through the fundamentals course, e-books, and YouTube videos. After that, you can acquire the Core User certificate by passing its exam. It'll help you land an entry-level Splunk job.
We've written a full article discussing these points in detail. You can read it here: Is Splunk Hard to Learn? Or Is It Easy?
Author's Recommendations: Top Data Science Resources To Consider
Before concluding this article, I wanted to share few top data science resources that I have personally vetted for you. I am confident that you can greatly benefit in your data science journey by considering one or more of these resources.
Conclusion
Splunk is an incredible software used by many large and small companies. There are lots of job openings for Splunk, and it'll continue to be relevant in the future as well. So it's an excellent time to learn how to use Splunk and become a professional.
The official training courses are totally worth the time and effort because you can earn certifications upon completing the classes and passing exams. These certifications give you an edge when applying for jobs.
Also, it's not necessary to spend lots of money right away in the beginning. You can take the free fundamentals course and get the basic certification.
BEFORE YOU GO: Don't forget to check out my latest article – 6 Proven Steps To Becoming a Data Scientist [Complete Guide]. We interviewed numerous data science professionals (data scientists, hiring managers, recruiters – you name it) and created this comprehensive guide to help you land that perfect data science job.
Affiliate Disclosure: We participate in several affiliate programs and may be compensated if you make a purchase using our referral link, at no additional cost to you. You can, however, trust the integrity of our recommendation. Affiliate programs exist even for products that we are not recommending. We only choose to recommend you the products that we actually believe in.