Did you know that you can become a data analyst in the sports field? Yes, more and more sports teams are hiring analysts to apply the magic of mathematics and machine learning to help them win trophies. But is it a reliable career, and should you get into it?
Sports analytics is a good career as you get to analyze your favorite sport, and the job also pays decently. But it's a competitive industry, and you'll have to work hard to enter it. You won't make millions by working in this field, but you'll undoubtedly get to watch sports for a living.
In this article, we'll discuss everything you need to know about sports analytics. We'll look at what this profession is, how it pays, and whether it makes for a good career choice.
Important Sidenote: We interviewed numerous data science professionals (data scientists, hiring managers, recruiters – you name it) and identified 6 proven steps to follow for becoming a data scientist. Read my article: '6 Proven Steps To Becoming a Data Scientist [Complete Guide] for in-depth findings and recommendations! – This is perhaps the most comprehensive article on the subject you will find on the internet!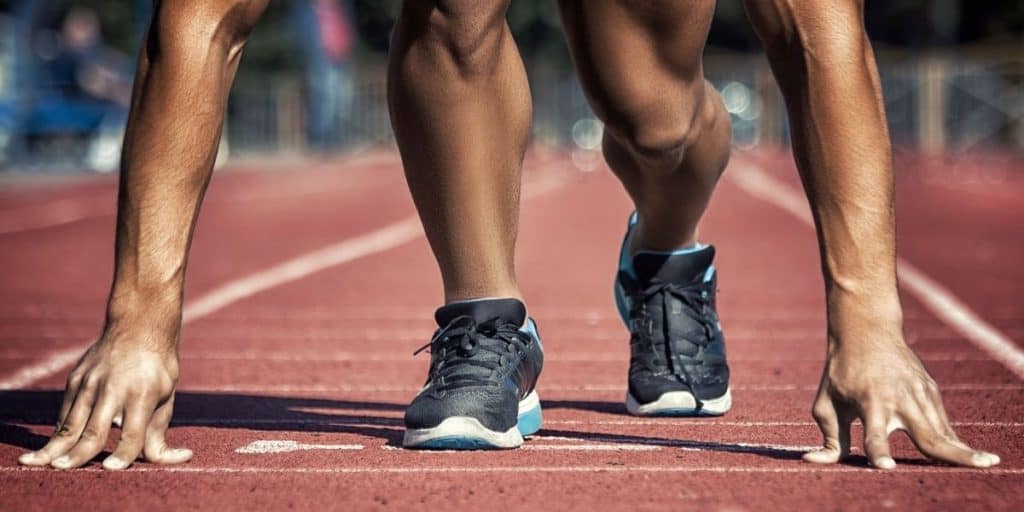 What Exactly Is Sports Analytics?
Sports analytics is the science of analyzing data to extract actionable insights. First, you collect a lot of data related to a sport, like player statistics, the team's wins or loses, weather conditions, etc. Then, you create a mathematical model to predict future performance and help the management make informed decisions.
Sports analytics has been around for decades, but advancements in machine learning have widened its scope and made it a lot more effective. In recent years, sports analytics has been a game-changer, and it will continue to transform the way we play different sports.
The best way to understand sports analytics is with the help of some examples. In cricket, it can help you determine the strong and weak zones of a player, helping them improve their own weaknesses or develop a strategy against the opposite player.
In tennis, it helps you figure out how the other player plays and what kind of serve is best for them. In basketball, coaches use sports analytics to pick and drop players and develop strategies.
Here is an excellent video on how data analysis and machine learning have changed the NBA over the years. You'll be surprised by the results it has produced:   
If you want to understand it in more detail with more examples, we highly recommend you also watch this TED talk:
Why Sports Analytics Can Be a Fascinating Career?
Now that you know what sports analytics is, it's time to discuss why it is an excellent career to get into. Sports analysts are basically data analysts working in a particular sport. They employ the same tools and techniques used by data analysts like probability theory, data-collection methods, statistics, and other mathematical concepts.
The biggest reason for choosing sports analytics is that you get to watch your favorite sport for a living. If you're a fan of soccer, basketball, or baseball, you can work as a data analyst for your country or favorite club in that sport. What could be better than using your data analytics skills to help the team you cheer for and make decent money?
Sports analysts fall into the category of statisticians and other analytical fields. They usually have a degree in statistics as well. The U.S. Bureau of Labor Statistics projects that the employment of mathematicians and statisticians will increase by 33% from 2019 to 2029. This is because sports analytics has many practical applications both on and off the field.
We're also yet to explore the full potential of sports analytics and how it can revolutionize the way we play different sports. So there's undoubtedly a lot of scope in this job, and there's an increasing demand for competent sports analysts who can help team management make better decisions.
The Bureau of Labor Statistics also states that the average salary for these professionals in 2019 was $92,030. Of course, your experience, geographical location, and the type of industry you're working in also influence your salary. For example, sports analysts working for television networks typically earn more than those employed by newspapers.
Overall, sports analytics can be an ideal career for sports fans with a background in statistics. Since the job is also expected to grow at an excellent rate, we can safely assume that it's a future-proof position.
How To Get Into the Sports Analytics Field?
So you're excited about sports analytics and want to choose it as your career? Great, but how exactly do you enter the field?
Sports analytics is self-taught. This means you'll have to work hard and teach yourself everything you need to know to become a sports analyst. Apart from the technical stuff, you also need solid communication and problem-solving skills. It's often not about being technically competent but being able to ask the right questions and get to the root of the problem.
Here's a brief overview of what you must know to become a sports analyst:
Learn Mathematics and Statistics
Mathematics and statistics are the backbones of sports analytics. The primary goal of these professionals is to create mathematical models based on the sports-related data they've collected. Therefore, in-depth knowledge of these two subjects is indispensable. Many sports analysts also have degrees in mathematics or statistics. However, a degree is not necessary because employers value relevant work experience more than formal education.
Some important statistical concepts include hypothesis testing, statistical significance, probability distributions, and regression. Apart from that, some essential mathematical concepts are linear algebra, discrete mathematics, probability theory, and calculus. There are various free and paid online courses on Coursera, Datacamp, Udemy, etc., that will teach you these concepts in-depth.
Learn Programming
Programming is an essential part of a sports analysts' day-to-day activities. It helps you make sense of the data and build better mathematical models. Python is the most widely used programming language for data and machine learning, so it's a good place to start learning to program. Some alternatives to Python are R, Scala, and Java.
Apart from Python, you should also know Structured Query Language (SQL). It is the standard language for database management. Knowing SQL helps you collect data in a more organized way and understand how databases work. Learning these essential programming languages will surely give you an edge.
Leverage Networking Opportunities
As we've said at the beginning of the article, this industry can be challenging to break into. So you'll need to take the initiative and move your career forward by creating opportunities for yourself. It's important to attend conferences, meet other professionals, and offer help with extra work, even if it's menial. This will get your name into people's minds, and they'll think of you when there's an opening for a sports analyst position.
Why is networking so important in this field? Well, sports teams tend to hire internally by asking their employees if they know someone capable of performing sports analytics. Many people are also willing to work for cheap since it's a reasonably competitive industry.
Apart from networking, it is equally important to prove your skills by building real-world projects. Employers will want to see relevant practical projects to assess your skills.
Author's Recommendations: Top Data Science Resources To Consider
Before concluding this article, I wanted to share few top data science resources that I have personally vetted for you. I am confident that you can greatly benefit in your data science journey by considering one or more of these resources.
Conclusion
Sports analytics is an exciting field with a lot of opportunities and excellent job growth. However, the industry is quite competitive, which means you'll need to put in extra effort to land a job as a sports analyst.
It's crucial to learn the right skills and build a portfolio of relevant projects to showcase your skills. In-depth mathematical and statistical knowledge is required to become a sports analyst. And you also need to know programming languages like Python and SQL.
Apart from technical skills, communication skills, networking skills, and problem-solving skills are also essential to be successful in this industry.
BEFORE YOU GO: Don't forget to check out my latest article – 6 Proven Steps To Becoming a Data Scientist [Complete Guide]. We interviewed numerous data science professionals (data scientists, hiring managers, recruiters – you name it) and created this comprehensive guide to help you land that perfect data science job.
Affiliate Disclosure: We participate in several affiliate programs and may be compensated if you make a purchase using our referral link, at no additional cost to you. You can, however, trust the integrity of our recommendation. Affiliate programs exist even for products that we are not recommending. We only choose to recommend you the products that we actually believe in.