Tableau has been a star in data science for the past decade. However, in 2015, Microsoft released a strong competitor tailored to the Windows interface, Power BI. Of these two top players, which data visualization tool is best for your business?
Tableau is not easier than Power BI. That is because the two products cater to different users. The Tableau software requires a base understanding of data analytics to run. On the other hand, Power BI does an analyst's work to provide data insights to business owners at a moment's notice.
Read on to learn more about Tableau, Power BI, and how they compare to each other.
Important Sidenote: We interviewed 100+ data science professionals (data scientists, hiring managers, recruiters – you name it) and identified 6 proven steps to follow for becoming a data scientist. Read my article: '6 Proven Steps To Becoming a Data Scientist [Complete Guide] for in-depth findings and recommendations! – This is perhaps the most comprehensive article on the subject you will find on the internet!
What is Tableau?
Tableau is a big name in data analytics known as a visualization pioneer. From its humble beginnings in 2003, Tableau has grown in recognition, hosting a suite of products that run on Mac and Windows computers. The company's secret to success: taking the programming out of data visualization.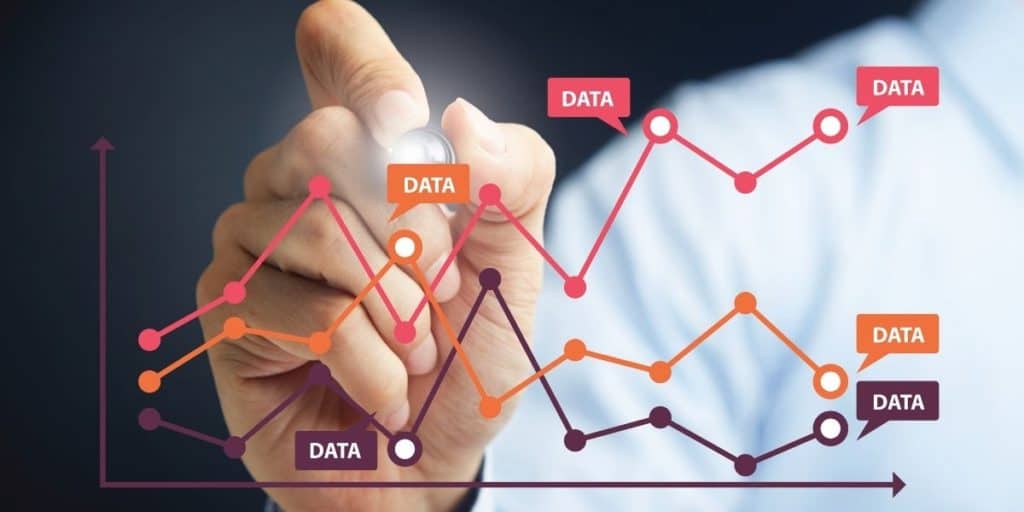 Unlike other data visualization tools on the market, like R Shiny, Tableau visualizations do not require a single line of code to develop. What's more, these visualizations are appealing to the eye and highly interactive. All of this is possible due to the software's engine, a programming language called VizQL. An offshoot of Structured Query Language, VizQL converts data formulas into charts and graphs without additional input from the stop-user.
Due to Tableau's speed and processing power, data analysts save time making visualizations, which leads to quicker decision making based on the intuitive presentation. One still requires some data-literacy to develop in Tableau.
However, Tableau offers ease of shareability with other parties. Viewers can click through dashboards and easily understand the insights that the data analyst wishes to communicate, even if they cannot explain these insights in person.
What is Power BI?
Like Tableau, Power BI is a data visualization tool that puts accessibility at the forefront. However, Microsoft created this tool to interoperate with other Microsoft software, like the MS Office suite. Does Microsoft's offering live up against Tableau's stellar reputation?
Microsoft Power BI's tagline is "any data, any way, anywhere." I think that is the best way to describe this product. Power BI offers data on-the-go at a moment's notice. This accessibility is vital for company decision-makers who may not have a data analyst on hand to guide them through data insights.
This product focuses on synergy by incorporating commonly used products like Azure, MS Office, and Google Analytics. However, like Tableau, Microsoft accommodates many data sources with this product. Furthermore, users can share their insights with others over MS Teams or Sharepoint. So if your company already subscribes to a Microsoft toolset, Power BI becomes a seamless addition.
We would even go so far as to say that while Tableau makes quick data visualizations for data analysts, Power BI makes data visualization possible for anyone. The program uses point-and-click and drag-and-drop functions as well.
However, what makes this program stand out is its natural language capabilities. One could type in a question as they would in a conversation, and Power BI will comb through the data for you like a search engine.
Comparison: Tableau vs. PowerBI
At first glance, there seem to be no significant differences between Tableau and Power BI. After all, they both create data visualizations without programming. Furthermore, both provide aesthetically pleasing and intuitive dashboards. However, as we look deeper, you may notice that their minor differences sum up a significant difference in ease of use.
Price
Power BI has a tiered pricing system that increases as you add features, subtle details, and business scale. Power BI Desktop, the program's entry-level platform, is free to new users. As users learn the ropes and get accustomed to Power BI's software, they can upgrade to Power BI Pro, giving them increased visual and sharing capabilities. As business owners expand their enterprise, they can graduate to the top tier edition, Power BI Premium.
Tableau, on the other hand, sells licenses based on role. The Creator license accommodates developers, granting them extensive design and sharing abilities. A limited version of this product key, the Explorer license grants design and sharing capabilities on an authoritative basis. Finally, Viewer licenses are for those in your team who need to see data insights but do not grant any developer permissions.
Additionally, Power BI pricing favors interconnectivity over Tableau. The former product gives users connection to more third-party apps from the get-go. The later product, on the other hand, offers a third-party app connection as a paid upgrade.
Setup
Power BI and Tableau overlap a lot in this area. They both offer desktop, mobile, and server platforms. Furthermore, both offer a free trial. Power BI establishes new users within an Azure tenant. Tableau provides full access to the various features of the tool. 
Both offer relatively simple jumping-off points to available connections. However, I should note that Power BI boasts built-in connections and APIs that make data access a breeze.
In sum, the only noticeable difference is Power BI's place in the Microsoft family of products. If you or your company already use Microsoft, integration into Power BI is a piece of cake. However, Mac users will have to run Power BI via a remote Windows desktop. In this case, your preferred operating system may decide what product you use.
Integrations
Both Power BI and Tableau invest heavily in interconnectivity. As I noted earlier, Power BI uses APIs, or Application Programming Interfaces, which apps can use to communicate. Additionally, there are plenty of connections built-in. All the stop-user needs to do is click the 'get data' button. Tableau lists all available connections to the stop-user from the onset. However, developers need base-level data literacy to choose the data they wish to integrate.
In this case, it becomes apparent that Tableau is still a data analyst's tool, whereas Power BI caters to those without a data analytics background.
Dashboards
Power BI cuts down the time it takes to develop data visualizations by providing real-time data in a drag and drop interface. From there, Power BI provides data analytics and insights as if the user had a data analyst in the room with them. Add on real-time data feeds, and the user gets insights based on current trends rather than predictions. This feature is excellent for keeping your business up-to-date in the high-speed digital age.
Tableau offers powerful data processing as well, but getting there takes a little more effort. First of all, the menus hide these features. Secondly, Tableau makes predictions based on past trends. Users can insert live queries into the program. However, doing so requires familiarity with the data set. In other words, users need to plug data into the x and y axes of the application.
Asking questions of the data differs significantly among both products as well. Tableau can answer questions via drag and drop tables. In contrast, PowerBI can take conversational questions.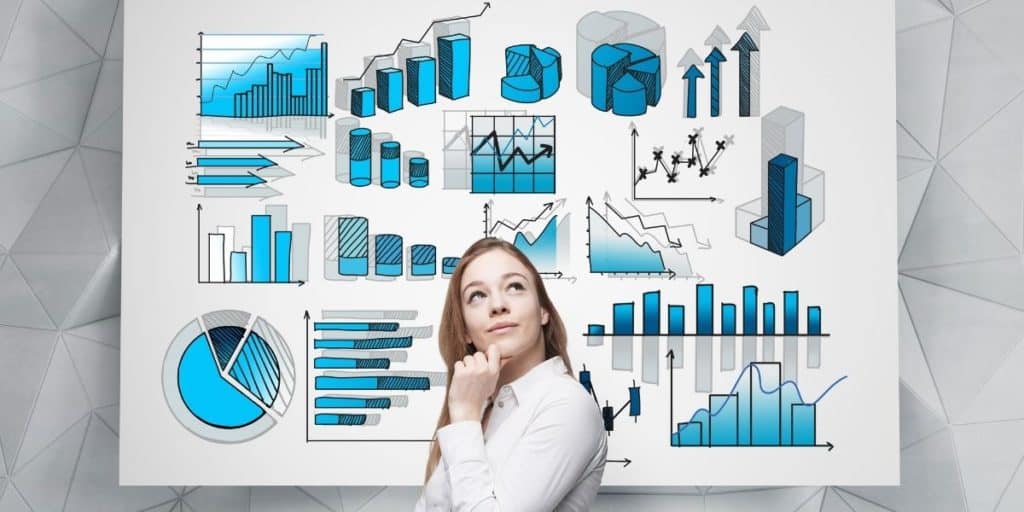 Which is Easier: Tableau or Power BI?
Once you examine their features in depths, it becomes apparent that Power BI is easier to use than Tableau. Data analysts may prefer using Tableau, but Power BI offers a data analyst's insights, plenty of interconnectivity, and intuitive query abilities at a better price. Power BI aims for ease of use because it caters to people who are not data analysts.
Author's Recommendations: Top Data Science Resources To Consider
Before concluding this article, I wanted to share few top data science resources that I have personally vetted for you. I am confident that you can greatly benefit in your data science journey by considering one or more of these resources.
Conclusion
In short, Tableau is not easier than Power BI. That may not be a bad thing. Furthermore, data analysts may find Tableau's query system more familiar. However, if you are running a small business, hiring a data analyst may not be in your budget right now. 
Fortunately, Power BI will give you the next best thing. The program provides small but noticeable features, like conversational language questioning, that makes data insights available to anyone.
BEFORE YOU GO: Don't forget to check out my latest article – 6 Proven Steps To Becoming a Data Scientist [Complete Guide]. We interviewed 100+ data science professionals (data scientists, hiring managers, recruiters – you name it) and created this comprehensive guide to help you land that perfect data science job.
Affiliate Disclosure: We participate in several affiliate programs and may be compensated if you make a purchase using our referral link, at no additional cost to you. You can, however, trust the integrity of our recommendation. Affiliate programs exist even for products that we are not recommending. We only choose to recommend you the products that we actually believe in.