Tableau is a leading data visualization software program that helps data scientists convert data into visual tables, graphs, and more. It's a primary tool for well-known brands, including Verizon, Chipotle, and more. As a budding data scientist or a student pursuing this popular career choice, you might be wondering if Tableau should be a part of your learning process.
Tableau is good for data science because it helps people visualize data without knowing how to code or translate data and is an integral part of the industry for data scientists. If you want to excel in this competitive field, Tableau can help you build a network, visualize data, and more.
Throughout this article, we'll discuss the benefits of using Tableau as a beginner or expert data scientist and what you need to know before you use Tableau. We'll also look into whether or not it's the right choice for your data science career.
Important Sidenote: We interviewed 100+ data science professionals (data scientists, hiring managers, recruiters – you name it) and identified 6 proven steps to follow for becoming a data scientist. Read my article: '6 Proven Steps To Becoming a Data Scientist [Complete Guide] for in-depth findings and recommendations! – This is perhaps the most comprehensive article on the subject you will find on the internet!
Advantages of Using Tableau as a Data Scientist
Since Tableau is in demand, you're probably wondering if it's time to start learning how to use the program. The good news is Tableau isn't too challenging, even for a beginner or aspiring data scientist. Many people believe it's an excellent tool to learn between college semesters or online data science boot camps.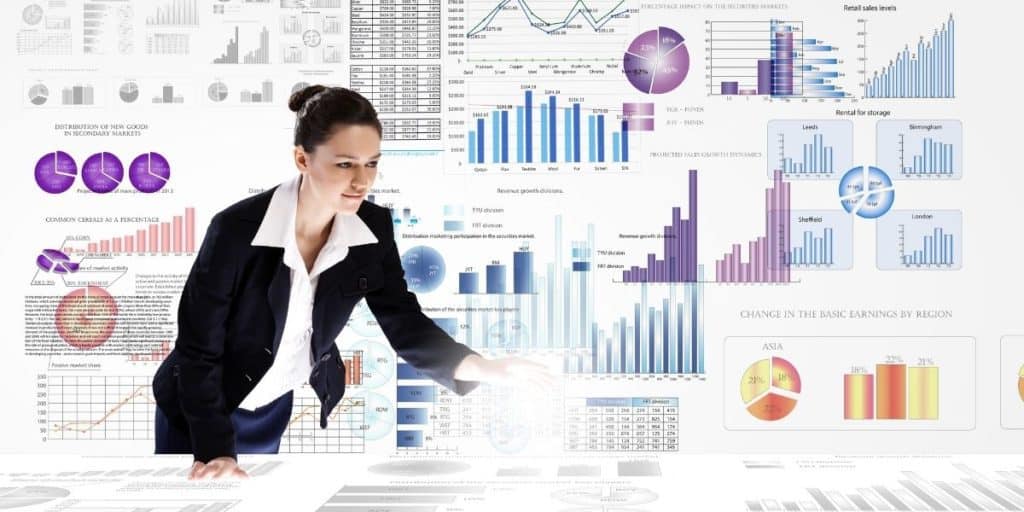 Below, we'll examine the pros of using Tableau.
Tableau is becoming increasingly popular for major corporations, making it a must-have skill for new hires. Data science is very competitive, and many projections show Tableau and data science are both growing. By learning how to use the software, you'll increase your chances of getting a job working for a big company.
It helps you visualize information for future usage. If you don't want to review compiled data, you can make charts, tables, and other visual data for quick references. Many companies will appreciate this skill, but you'll also enjoy the benefits of retaining information for the long run.
Tableau isn't going away any time soon. It's been around since 2003, and it's getting more attention than ever. Although Tableau isn't as complex as most data science programs, it's been getting the praise of countless high-end data scientists and can be a valuable asset to your data science career.
According to Towards Data Science, some companies have a person dedicated to creating dashboards and charts with Tableau. Whether you enjoy visual data or want to broaden your horizons, you can learn how to use Tableau and apply for a job whose sole purpose is to use the software.
Tableau is very easy to view, share, and adjust once you get over the small learning curve. It's not too difficult to learn since it was designed with amateurs in mind. When you've created all of the visual charts, you can share them with clients, potential customers, and more.
As you can see, there are plenty of advantages and reasons Tableau is good for data science. However, it's not the sole option when it comes to such programs. In fact, many data scientists never find a use for Tableau. If your job doesn't require knowledge of the program, it's not necessary to learn it. Before you try a course or class, review the following section.
What You Should Know About Tableau?
Tableau was founded on ease of use, visual representations, and business growth. These features are wonderful and help companies expand their understanding of customer needs, client requests, conversions, and more. That being said, it's always intimidating to learn a new data science tool.
Here's what you need to know about Tableau before you try it:
Tableau isn't a data science killer, but it can be a problem for some people. Masters in Data Science explains data scientists are getting worried Tableau might make their job vulnerable. It's easy for anyone to learn it, but there will always be a need for data scientists who use complicated programs.
Tableau has a road map to success, making their helpful guide easy for almost everyone to use. You can use their online boot camp, in-person classes, or live programs to learn how to use Tableau. Furthermore, there are dozens of online resources to keep you knowledgeable on their new updates.
Tableau is growing, even though it's already very popular for many major brands. The previously mentioned ease-of-use and incredible results have propelled Tableau to the top of the list of data science tools for many companies. Plenty of multi-million-dollar corporations claim it's changed their results within a few months.
Inexperienced data scientists won't have too much trouble trying to learn how to use Tableau. Don't worry about Tableau being as difficult as learning a new programming language. It's not a waste of time, especially if you want to increase your chances of getting a data science job.
It works in many visual forms. Tableau takes advantage of charts, dashboards, color-coded images, tables, graphs, and more. You've likely seen stock projection charts, customer conversion results, and other visual representations. These tools allow companies to see what's working and what needs improvement.
Tableau is popular, irreplaceable, and a great tool for data science success. Knowing how to use it will make it easier for you to analyze data, but it pays dividends for those who don't know how to compile data or code.
Should Data Scientists Try Using Tableau?
You've seen all of the pros, cons, and facts about Tableau that makes it an intriguing choice for data scientists. We also covered why it might be irrelevant, depending on the field you're working in and what your company expects.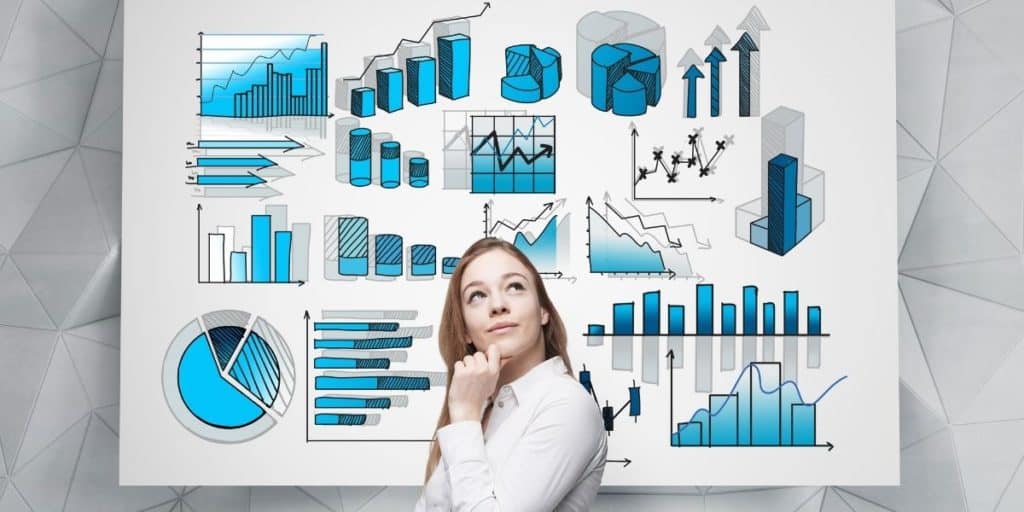 If you're stuck on the fence about learning how to use Tableau as a data scientist, ask yourself the following questions.
Does Your Job Require Tableau?
Datameer shows Tableau is a small portion of the data science field. If your job doesn't require Tableau and you don't have any desire to work for new companies that might demand it, there's no reason to learn other than for personal gain. If you're a beginner and you're unsure where you might end up, you should at least learn the basics of Tableau.
Do You Want To Expand Your Opportunities?
Beginners, intermediates, and experts can always grow. Data science is popular because it's always evolving, and most companies don't have the time or energy to learn how to use it. By possessing as much knowledge as possible, including how to use Tableau, you'll remain relevant in many data science sectors.
Do You Work With Visual Data?
Anyone working with visual information should learn how to use Tableau. Many office workers who aren't data scientists know the basics because it's such a crucial component of their job's success rates. Tableau is as close to a visual prediction as possible. Visual data is all about knowing what needs improvement and understanding potential trajectories.
If you have spare time and you're pursuing a data science job, why not learn more information about using and reading Tableau's visual information? It can be a significant part of your future job!
Author's Recommendations: Top Data Science Resources To Consider
Before concluding this article, I wanted to share few top data science resources that I have personally vetted for you. I am confident that you can greatly benefit in your data science journey by considering one or more of these resources.
Conclusion
Now that you know why Tableau is such an important part of data science, you can start learning how to use the software. Most people don't know how to read data, which is why programs like Tableau are crucial for business growth, customer interactions, conversion rates, and more.
Tableau lets data scientists visualize data for themselves and their clients and is easy to learn for both beginners or experts. Though the learning curve can be frustrating, I think you'll find it's more than worth it in the end.
BEFORE YOU GO: Don't forget to check out my latest article – 6 Proven Steps To Becoming a Data Scientist [Complete Guide]. We interviewed 100+ data science professionals (data scientists, hiring managers, recruiters – you name it) and created this comprehensive guide to help you land that perfect data science job.
Affiliate Disclosure: We participate in several affiliate programs and may be compensated if you make a purchase using our referral link, at no additional cost to you. You can, however, trust the integrity of our recommendation. Affiliate programs exist even for products that we are not recommending. We only choose to recommend you the products that we actually believe in.