Data scientists are some of the most in-demand professionals in America and worldwide. While an increasing number of people have started to become interested in the subject and transition towards a career in data science, there is still a considerable skill gap in the sector. Luckily, some platforms such as Udemy allow us to tap into the knowledge of industry experts from the comfort of our homes. But, is Udemy really good for data science?
Udemy is good for data science because it includes just under 10,000 data courses, over 500 of which are free. You can find specializations ranging from Python to Tableau to R and from beginners to experts. Udemy also allows you to learn at your own pace and includes hands-on exercises.
While the platform is an excellent resource to start your data science career, picking the right tools and courses is crucial. Below you can find out how to kickstart your career in this flourishing industry.
Important Sidenote: We interviewed 100+ data science professionals (data scientists, hiring managers, recruiters – you name it) and identified 6 proven steps to follow for becoming a data scientist. Read my article: '6 Proven Steps To Becoming a Data Scientist [Complete Guide] for in-depth findings and recommendations! – This is perhaps the most comprehensive article on the subject you will find on the internet!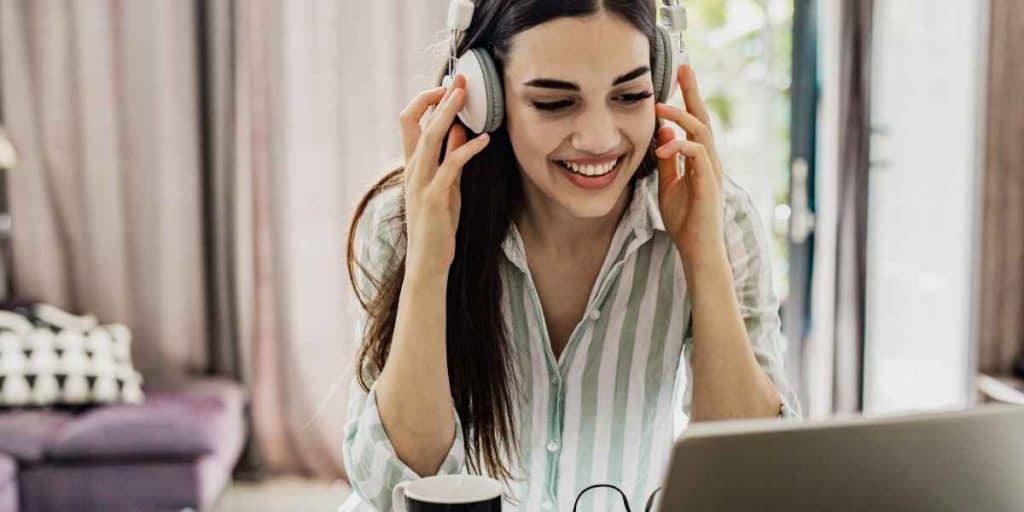 What Is Udemy?
Udemy is a global marketplace and an online learning platform. Within its multi-lingual collection, you will find thousands of courses on any subject, all taught and designed by experts in the industry. 
The courses revolve around the lectures. However, instructors also add hands-on exercises, real-life examples, and quizzes.
Why Is Udemy Good for Data Science?
While there is an increasing number of learning platforms on the market, Udemy is one of the best ones for data science due to the sheer number of courses and specializations it offers.
Indeed, Udemy offers over 10,000 data science courses, 500 of which are free, while the rest require a small fee. Udemy's main competitors, Skillshare and Coursera, offer less than 1000 and 2000 courses, respectively. 
Additionally, Udemy offers you the chance to refine your skills with hands-on exercises, quizzes, and real-life examples. 
Learning Data Science Through Udemy: Pros and Cons
Just like any other platform or tool, Udemy might be more suitable for some students than others. If you are unsure whether this platform is for you, check out the section below.
You can also find a review of the leading Massive Open Online Courses (MOOC) available today in the video below:
Pros
The pricing is based on each course.
You can find over 10,000 options for classes and specializations in data science.
There are over 500 free data science courses to choose from.
Students will receive a Udemy certificate of completion at the end of your course.
Several classes offer hands-on options and exercises.
You will have access to classes led by experts in the industry.
They are suitable for beginners to experts.
Cons
The certificate obtained on Udemy might be less impactful than the ones of Coursera and edX.
Most courses are better suited if you have previous experience in programming and statistics.
Interactions with instructors and teachers might be limited.
Who Would Benefit the Most From It?
Each platform might be more suitable for some learners. Udemy is the ideal option if you already have experience in related subjects such as programming and statistics. If you do, you can then pick one of the several specializations offered on Udemy to refine your skills and start working towards a career shift. 
Additionally, the certificates released by Udemy are not as impactful as the ones that are available on sites such as edX and Coursera. So, if you are looking for a qualification to share on your CV or with your future employer, you might consider alternative solutions. 
At the same time, if you are looking at improving your skills in data science, programming, or statistical analysis, this is the perfect marketplace for you. This is especially true if you are looking for an introductory course on the subject before committing to a new job or an intense program. 
Best Udemy Courses to Learn Data Science
With over 10,000 data science courses, it can be tricky to identify the right one for you. If you are overwhelmed by choices, start by checking out the ones below.
Data Science A-Z™: Real-Life Data Science Exercises Included
Created by Kirill Eremenko and the SuperDataScience Team, this comprehensive course is ideal if you are looking to connect your theoretical knowledge of statistics and data science to real-life examples. 
This affordable course offers 21 hours of on-demand video lectures and is suitable for anybody who wishes to improve their data mining, statistical modeling, and data preparation skills. 
Machine Learning A-Z™: Hands-On Python & R in Data Science
This course, appreciated by over 700,000 students, has been designed by some of the top experts in the industry and Udemy instructors. With 75 sections and over 44 hours of on-demand video lectures, it covers anything you need to know about the relationship between machine learning and data science. 
If you have already been working or learning in the field of data science, this Udemy course allows you to test your skills with hands-on exercises and learning materials in both R and Python.
The Data Science Course 2020: Complete Data Science Bootcamp 
The Data Science Course 2020 is one of the most popular Udemy courses for anybody who wishes to learn more about data science. In just under 29 hours of video lectures, the course covers over 90 articles and offers you 154 downloadable resources. 
While it can seem to be an overwhelming amount of information at first, this course does not require any previous experience in the field. It will guide you towards learning all the fundamentals of data science. 
Ultimately, this is an ideal option if you look for a comprehensive overview of the industry before taking this subject further.
Tableau 2020 A-Z: Hands-On Tableau Training for Data Science
This concise course is ideal if you want to know more about using one of the main tools used in data science—Tableau. Aside from the comprehensive training included, this course includes quizzes and tests that allow you to put your skills to the test once you are done learning. 
Essentials of Data Science
Essentials of Data Science is a free, concise course perfect for curious beginners. If you have been thinking about learning more about the fascinating world of data science, but you don't know where to start, this course represents the perfect introduction. 
In just under two hours, you can find out about the pillars of data science and the potential that this field offers.
Alternatives to Udemy to Learn Data Science
As seen above, Udemy is among the best platforms when it comes down to learning data science. However, there are also alternative options that you might consider if you wish to learn this subject for a specific aim.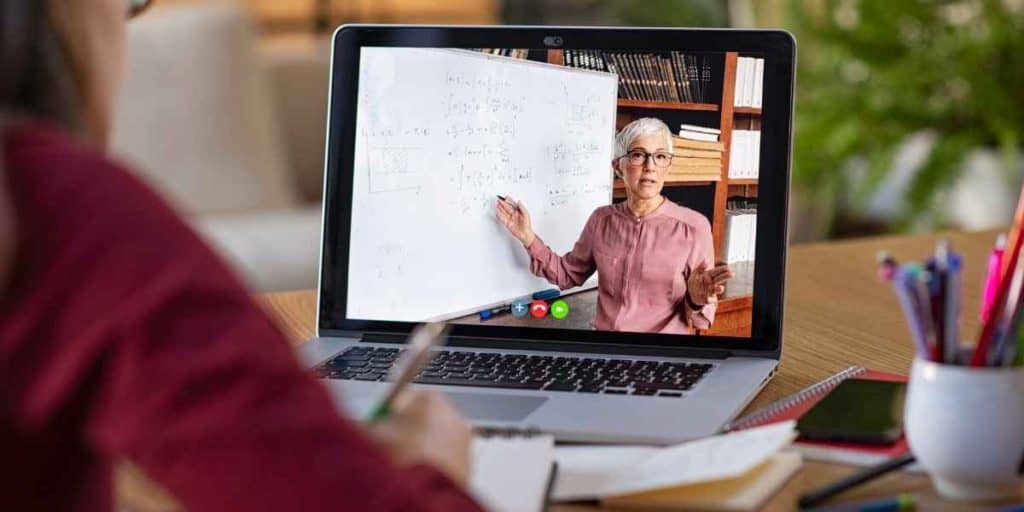 The best alternatives to Udemy are Codecademy, edX, and Coursera.
Codecademy is a specialized platform that offers you access to the best courses and methods to learn to code. In this platform, you will understand more about using languages such as Python, R, HTML & CSS, and Java, among many others. 
This platform's list of subjects includes data science, web development, machine learning, and computer science. While you will need to subscribe to a free or paid membership for this platform, you can interact and work with others in the industry and learn highly specialized topics.
Unlike Codecademy, the focus area of edX is not limited to subjects around data science, programming, and web development. Furthermore, edX offers courses that have been made available by world-renowned institutions such as Harvard, IBM, and MITx. 
These courses are undeniably more expensive than the ones seen above. However, they offer you a professional certificate that can significantly enhance your CV. At the same time, they are still much cheaper than a college course!
Coursera is another leading online learning platform that offers numerous high-quality courses in data science. Similar to edX, Coursera offers courses created by some of the most prominent universities in the US and the world. 
One key difference between edX and Coursera is the fee structure. While edX charges a flat fee for its courses, Coursera primarily works on a subscription-based model.
Author's Recommendations: Top Data Science Resources To Consider
Before concluding this article, I wanted to share few top data science resources that I have personally vetted for you. I am confident that you can greatly benefit in your data science journey by considering one or more of these resources.
Conclusion
Data science is an industry in continuous growth development. While going back to college to learn data science might not be a choice for most people, platforms such as Udemy allows you to learn as much as you wish about a subject with minimal expenditures and at your own pace. 
Udemy is one of the best data science platforms as it offers over 10,000 courses on the subject. These are led by industry experts and include exercises, quizzes, and hands-on features to enhance your learning experience.
BEFORE YOU GO: Don't forget to check out my latest article – 6 Proven Steps To Becoming a Data Scientist [Complete Guide]. We interviewed 100+ data science professionals (data scientists, hiring managers, recruiters – you name it) and created this comprehensive guide to help you land that perfect data science job.
Affiliate Disclosure: We participate in several affiliate programs and may be compensated if you make a purchase using our referral link, at no additional cost to you. You can, however, trust the integrity of our recommendation. Affiliate programs exist even for products that we are not recommending. We only choose to recommend you the products that we actually believe in.