So you've read about Splunk's popularity and want to become a Splunk professional, but where do you start? Should you get certified by going through the (expensive) training classes, or should you just self-learn? We're going to answer your question: Is a Splunk certification worth it?
Splunk certifications are worth investing your time, effort, and money. They help you get hired, translate into a higher salary ($80,000+), and prove that you're skilled. Many job openings even specifically ask for Splunk certifications, making the $125 exam and $2,000 training course worth it! 
In this article, we'll discuss how Splunk certifications help you and why they're worth considering. We'll also look at the various certifications that Splunk offers and the process of earning them.
Important Sidenote: We interviewed numerous data science professionals (data scientists, hiring managers, recruiters – you name it) and identified 6 proven steps to follow for becoming a data scientist. Read my article: '6 Proven Steps To Becoming a Data Scientist [Complete Guide] for in-depth findings and recommendations! – This is perhaps the most comprehensive article on the subject you will find on the internet!
Should You Even Learn Splunk?
Before we talk about Splunk certifications, it's essential to discuss Splunk briefly. 
Splunk is a software-based platform that efficiently captures and analyzes unstructured, textual machine-generated data. Large and small companies use it because it performs various tasks.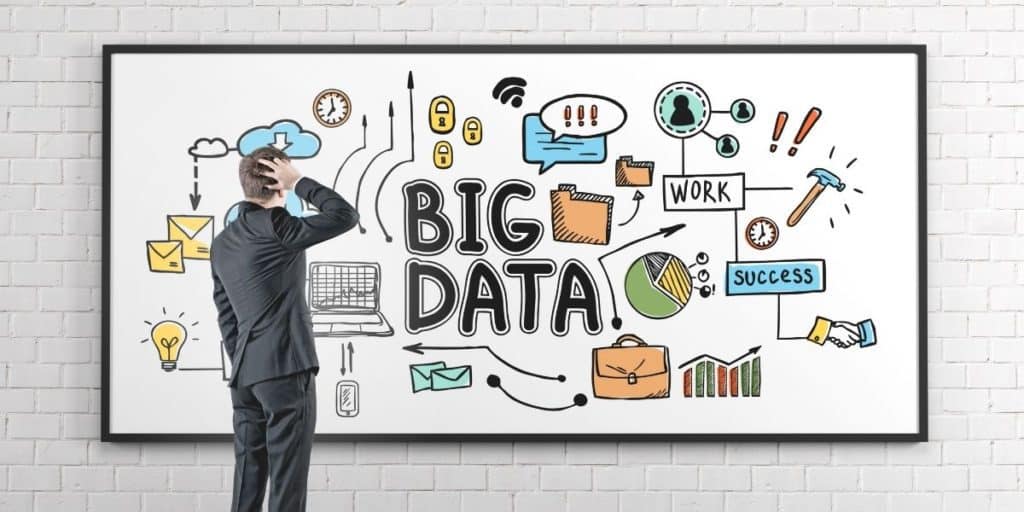 If you want to read in detail about what Splunk is and how and where it used, read this article: Is Splunk a Programming Language?
Learning Splunk is undoubtedly an excellent career decision. Entry-level Splunk professionals typically earn around $80,000 annually. As you become more skilled and experienced, you can make well over $100,000.
Perhaps the most significant advantage of learning Splunk these days is that there is enormous demand for these professionals, but the supply is insufficient. This means there is less competition in the industry, opening up more job opportunities and higher pay.
We've discussed more advantages of learning Splunk in a separate article. You can read it here: Is Splunk Worth Learning?
Why Should You Become Splunk Certified?
When you Google Splunk, you'll find users talking a lot about certifications, even though they are not necessary to reach professional status. So what's the craze behind certificates? Why are they so important? 
Here are four reasons why having a Splunk certificate is a big deal:
A Stamp of Excellence
Usually, certifications in tech industries like web development or machine learning don't mean much; employers normally prefer practical skills. But when it comes to Splunk, the certifications hold a lot of value.
A Splunk certificate proves that you've invested the time and money to go through Splunk training classes and pass the exam. It also shows that you're competent enough to work with Splunk and know your way around the software.
Significant Increase in Salary
Can you become a Splunk professional without any certifications? Certainly. However, you'll earn substantially more if you are Splunk certified. Even if two candidates have the same experience and skills, the certified one is likely to take a larger amount of money home. 
This point circles back to a certification being a stamp of excellence.
Helps You Get Hired
This one's a no-brainer. Certifications add a lot of value to your resume, and they become more and more essential as you move up the ladder.
Say you have two applicants for a position, both of whom are qualified for it. However, one of them has a certificate that proves that he's certified by the platform's makers and has gone through their official training classes. 
Which candidate are you more likely to hire?
Corporate Requirements
Since certifications are so valuable, many Splunk positions specifically require certain certificates. For example, a company may need candidates to have a Splunk Certified Enterprise Security Admin certification. In that case, even if you have the necessary skills for the job, you will not be able to apply for it (or won't receive a call back). 
Certifications are almost a necessity when it comes to Splunk.
What Certifications Does Splunk Offer?
When you first visit the Splunk training page, you'll be bombarded with 11 different certifications and the many courses you need to take to earn them. It can be overwhelming for beginners to see so many classes and certifications and not know which to choose.
Below are the different certifications that Splunk offers. We've also linked each certificate's track flowchart PDF to help you understand how you can obtain that certification.
| Splunk Certification | What It Demonstrates |
| --- | --- |
| Splunk Core Certified User | You are able to navigate and use Splunk, creating basic statistical reports and dashboards. |
| Splunk Core Certified Power User | You have basic proficiency in Splunk's core software and can create workflow actions and data models. |
| Splunk Core Certified Advanced Power User | You can generate complex reports, dashboards, and searches to get the most out of the data. |
| Splunk Cloud Certified Admin | You can manage the everyday health and administration of a Splunk Cloud environment. |
| Splunk Enterprise Certified Admin | You can manage the everyday health and administration of a Splunk Enterprise environment. |
| Splunk Enterprise Certified Architect | You can deploy, manage, and troubleshoot very complex Splunk Enterprise environments. |
| Splunk Certified Developer | You can build applications using the Splunk Web Framework, using REST endpoints and other advanced features. |
| Splunk Certified Enterprise Security Admin | You can install, configure, and manage a Splunk Enterprise Security deployment. |
| Splunk IT Service Intelligence Certified Admin | You can deploy, manage, and use IT Service Intelligence (ITSI) to monitor services. |
| Splunk Core Certified Consultant | You can now advise others on how to best use the Splunk software and get the most out of it. |
| Splunk Phantom Certified Admin | You can install, configure, and use Phantom servers and plan, design, and debug Playbooks for Phantom. |
How Can You Earn Splunk Certifications?
Okay, so you're ready to learn Splunk and kickstart your career. But what's the process to get certifications? Well, we could write the entire procedure in detail here, but it would be much easier for you to just watch a video on this topic created by Splunk. 
Check out the animated video on Splunk Certification Candidate Journey to understand how the registration and examination process works. 
Basically, you have to pay $125 for one exam and $500 for five exams (20% savings). The real cost lies not in the exams, but in the training classes, which usually cost between $1500 and $2000. However, the good news is that the first fundamentals course is available at no cost. So you can take that class and become a Splunk Core Certified User (see the table above) after passing the exam.
If you have the money, you can enroll in the next classes and get more certifications (they will only do you good). But if you don't want to spend so much money right away, you can look for entry-level Splunk positions and use your Core User certification to land a job. You can then work as a Splunk professional while also saving money for higher-level certifications.
Apart from the official training courses, there are also other online resources for learning. We've discussed them in detail in a separate article. So if you want to know how hard or easy it is to learn Splunk, read: Is Splunk Hard to Learn? Or Is It Easy?
Author's Recommendations: Top Data Science Resources To Consider
Before concluding this article, I wanted to share few top data science resources that I have personally vetted for you. I am confident that you can greatly benefit in your data science journey by considering one or more of these resources.
Conclusion
Splunk certifications are an excellent way to show your skills and land a job as a Splunk professional. Splunk offers various certificates, from entry-level certificates to highly technical ones. You need the first certificate to acquire the second, and so on.
Splunk training classes are the best resource for studying for certification exams. They provide you comprehensive knowledge about different aspects of Splunk and prepare you for real-world challenges. Also, enrolling in these virtual classes is usually mandatory to sit for the exam.
All in all, if you want to choose Splunk as your career, you should get certified.
BEFORE YOU GO: Don't forget to check out my latest article – 6 Proven Steps To Becoming a Data Scientist [Complete Guide]. We interviewed numerous data science professionals (data scientists, hiring managers, recruiters – you name it) and created this comprehensive guide to help you land that perfect data science job.
Affiliate Disclosure: We participate in several affiliate programs and may be compensated if you make a purchase using our referral link, at no additional cost to you. You can, however, trust the integrity of our recommendation. Affiliate programs exist even for products that we are not recommending. We only choose to recommend you the products that we actually believe in.