Since the dawn of the digital era, data science has become well-known for its ability to completely transform businesses, companies, and for that matter entire industries as a whole. The massive impact that its advantages offer can either make or break the success of any brand, and consequently, the demand for data science-related professions is becoming increasingly abundant. So, how exactly can you ride this positive momentum by getting a job in data science even if you don't have any previous experience in the domain?
Investing in knowledge and learning, building your online presence, networking, leveraging third-party recruiters, taking advantage of internships, focusing on adding value, consistently practicing, and being 'passionately curious' are the most effective ways to land a job in data science without experience.
With the commencement of the colossal digital movement, many people have shifted their career focus entirely. While there is certainly increasing demand, there is still plenty of competition in this industry for the lucrative data science roles. In this article, we've narrowed down some of the most crucial aspects of this profession that you will need to discover in order to land your dream data science job. Hence, if you are serious about building a career in data science, this article will definitely offer some meaningful and actionable insights for you to make that transition.
Important Sidenote: We interviewed 100+ data science professionals (data scientists, hiring managers, recruiters – you name it) and identified 6 proven steps to follow for becoming a data scientist. Read my article: '6 Proven Steps To Becoming a Data Scientist [Complete Guide] for in-depth findings and recommendations! – This is perhaps the most comprehensive article on the subject you will find on the internet!
How to Start a Career in Data Science With No Experience?
The best way to start a career in data science is to build a solid functional skill set as a foundation. You will definitely have to invest time, whether it be for studying a course, or for finding a private mentor. Luckily, there are plenty of resources like online courses which will enable you to learn most of the basics on your own. But investing time into learning core data science functional skills is beyond doubt one of the fundamental things that you will need to do.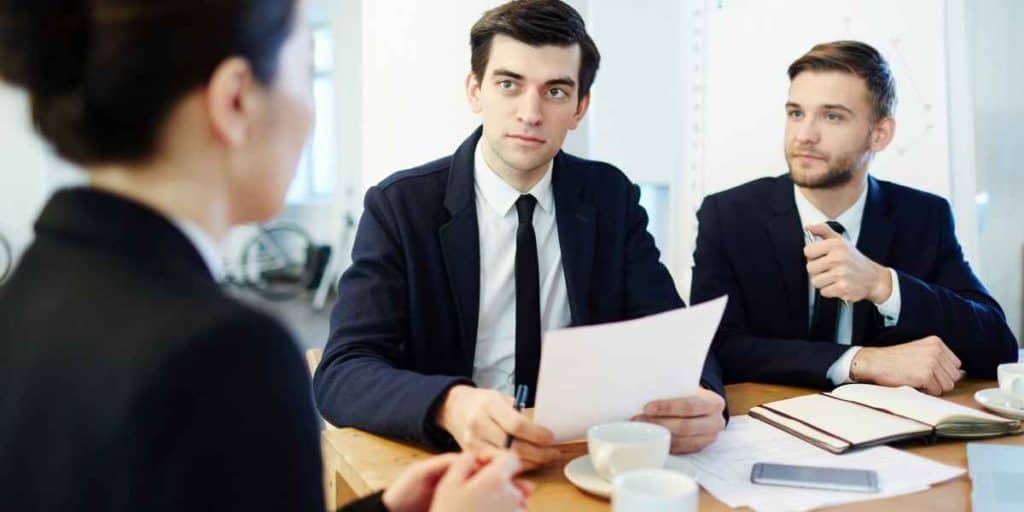 However, even before investing any time and energy in building your core data science skill-set, you should first consider doing a self-evaluation, and fully understand the role of data science in our ever-changing world. Data science uses a blend of software tools, programming languages, algorithms, and machine learning principles in order to discover patterns from raw data. It's predominantly used to make decisions and predictions through the use of predictive causal analytics, prescriptive analytics, decision science, and machine learning.
Today, data science shapes everything from digital marketing strategies and understanding target audience demographics, to the innovation of self-driving cars and optimized weather or natural disaster forecasting. All of these aspects within our digital age have been developed through the integration of data from live data sensors, radars, cameras, internet browsing data, etc. It all comes down to raw data, how it's analyzed, and how it is used.
While there are several roles and variations of a data scientist, the primary job is to crack complex problems in certain disciplines by extrapolating statistics and mathematics from raw data. They investigate research and data according to the industry-specific problem or scenario, present analyzed data in a summative format, and find effective solutions.
The main focus is to have a forward-thinking approach, use past and present data in order to predict future outcomes, and plan for it. Of course, this is an oversimplified description, and the profession itself is incredibly complex with what is essentially an infinite amount of possibilities and opportunities.
Even though, that's what makes it such an amazing career field, it's definitely a challenging one. You need to be truly passionate in order to really get your head in the game and make a difference within this industry.
What Are the Requirements to Be a Data Scientist?
The traditional requirements for data science are quite extensive. Most data scientists have at least a Master's degree or a PhD. Alternative qualification requirements include a Bachelor's degree in Computer science, Social science, Physical science, Statistics, Engineering, and Mathematics.
Of course, those who have obtained these relevant qualifications will have a higher chance of getting a job. While these credentials require years of dedication and commitment before ever getting your foot in the door, there are a few basic skills that could help you get a data science job without these qualifications.
To start your career in data science, you will predominantly need a few basic skills that include efficiency and a level of comfort in Python coding, R programming, Hadoop Platform, AQL Database/ Coding Apache Spark, Machine Learning, Artificial Intelligence, Data Visualization, and managing unstructured data.
Some good online options to learn these basic skills from include Coursera, EdX, MIT OpenCourseWare, and Dataquest. Having these skills will not only increase your chances of getting a position but will also provide you with an invaluable expertise and increase your confidence within the domain.
In addition to the above described technical skills, certain non-technical skills are also required for data science. In essence, these skills are more specific to your overall personality in relation to the requirements of a typical data science position. The most important of these non-technical skills include immaculate business acumen, communication skills, and teamwork.
Finally, one of the most particular and telling qualities that companies look for is 'intellectual curiosity', as data scientists spend around 80% of their time in the discovery and preparation phase. Albert Einstein once stated that he had no special talent, he was only passionately curious. This describes the innate hunger for knowledge and understanding and is the very quality that defines a good data scientist.
How to Get Your First Job in Data Science With No Experience?
So, you've invested time and brainpower into establishing your data science skill-set foundation. Your best bet after this point is to increase your online visibility and presence, build connections within the industry, and try and network as best as you can.
Practice with real-time problem statements by participating in hackathons over the internet. This will give you an alternative environment to practice and better your development and coding skills by working alongside experienced data scientists and others in a relatively closer occupation.
Additionally, you should be consistently determined to grow your theoretical knowledge and understanding throughout and will need to continue down this path. You should build a solid data science portfolio by means of GitHub, a website or online portfolio, and include any projects that you've worked on – specifically projects that highlight coding skills and relevant competencies.
There are many variants of data sciences, and you will need to have a good idea on what kind of position you are going for. Therefore, your portfolio will need to represent a healthy balance, displaying your expertise in a specific type of data, while indicating that you are competent in a range of domains. Hence, only include the projects that you feel are beneficial for your reputation. Quality over quantity is key when building a good data science portfolio that stands out among the rest.
In seeking a position, you should be contacting companies and applying for roles directly, contacting recruiters, and building your network in order to break into the field. In some cases, simply networking, having a solid online presence, and continuing to grow your skillset and portfolio may result in landing a data science entry position, or a relative position that will still enable you to transition to a data science role over time.
However, a decent head start would also be to get an internship at a data science company. Whether it be an established company or one that's just starting up, this will give you some exposure, valuable hands-on experience within the field, and allow you to build your skillset within a team.
In some cases, these internships can lead to a full-time job if you prove your worth to the company, so you should definitely take full advantage of internship opportunities as well.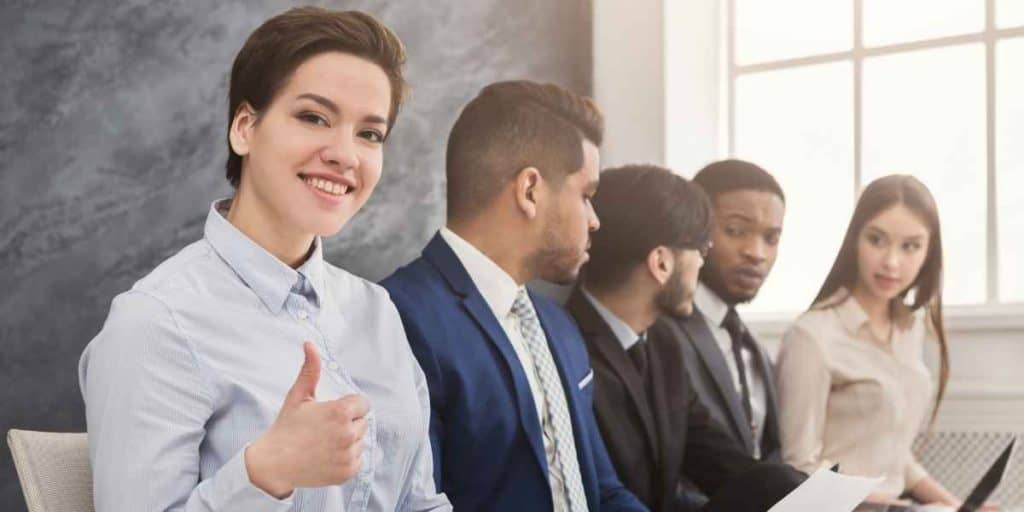 Is It Hard to Get a Job in Data Science With No Experience?
Landing a position in data science without experience is certainly not easy. But, whether or not it's hard is relative to your skills, understanding, passion for the field, personal expectations, and how much you are willing to invest in this career.
Companies have become extremely cautious when it comes to hiring data scientists since there has been a massive influx of self-proclaimed data scientists who have proven to be generally incompetent within the domain.
The number of people who have shifted to this industry has increased in direct relation to the increase in demand. So, this is still a competitive professional field. Data science is a high-paying field for a reason – it carries heavy responsibility and decisive decision-making on the data scientist's part, and there will be high expectations from the employer as a result.
While it may seem daunting to tackle such a task, take everything as a learning curve, and understand that by rushing the process, you are only cheating yourself. Invest time and energy into knowledge and discovery, practice as much as you can with theory and real-time problems, and network with those who can mentor you along your data science journey.
If there is perseverance, passion, and determination, then success will surely follow. If you would like to get a head start in landing a data science entry position, consider completing an online course to obtain a relevant certification in addition to all of your practice, continuous learning, and networking.
The most important aspect of landing a position in data science is ultimately your outlook towards the field. This is what will make you valuable to your employer and will make you good at this profession. Getting a job in data science is not tough, as there is such a high demand for it. However, the road map to getting that job will need undeterred perseverance in order to achieve great results. Therefore, if you set your mind to it, you can definitely land a data science job.
Author's Recommendations: Top Data Science Resources To Consider
Before concluding this article, I wanted to share few top data science resources that I have personally vetted for you. I am confident that you can greatly benefit in your data science journey by considering one or more of these resources.
Conclusion
To conclude, in this article we went through the basics of defining the core functions performed by a data scientist and various technical and non-technical skills that you would need to master to land your dream job in this field. In addition to that, we also covered various things, such as – building a portfolio of data science projects on GitHub, that you can do to make your profile more appealing to the companies looking for data science talent.
Finally, in your search for a data science job, remember that the first step there needs to be a self-evaluation of whether data science is truly the role that you would enjoy working in. And, if post this self-evaluation, you are still interested in a data science role, follow the roadmap laid out in this article with utter determination and perseverance. If you do that successfully, irrespective of the competition in the job market for data science positions, you can make your dream of building a career in data science a reality.  
BEFORE YOU GO: Don't forget to check out my latest article – 6 Proven Steps To Becoming a Data Scientist [Complete Guide]. We interviewed 100+ data science professionals (data scientists, hiring managers, recruiters – you name it) and created this comprehensive guide to help you land that perfect data science job.
Affiliate Disclosure: We participate in several affiliate programs and may be compensated if you make a purchase using our referral link, at no additional cost to you. You can, however, trust the integrity of our recommendation. Affiliate programs exist even for products that we are not recommending. We only choose to recommend you the products that we actually believe in.