If you've chosen to become a data scientist, then you have to figure out if you want to get a college degree or try an online boot camp course. There are dozens of courses and a handful of degrees that can get you the job of your dreams, but how are you supposed to know which is the right path for you?
When deciding between master's degrees or boot camp, data scientists should choose the degree for better job opportunities or a boot camp for less money. Degrees take longer than boot camp, but they often look much more appealing to potential employers. For the best results, you can do both of them.
Throughout this article, you'll also learn the following information about getting a master's degree vs. going to boot camp for data science:
Pros and cons of each possibility
How you can get a degree, go to boot camp, or both
Different careers that you can try out once you finish the courses or classes
The benefits of combining them together
Important Sidenote: We interviewed 100+ data science professionals (data scientists, hiring managers, recruiters – you name it) and identified 6 proven steps to follow for becoming a data scientist. Read my article: '6 Proven Steps To Becoming a Data Scientist [Complete Guide] for in-depth findings and recommendations! – This is perhaps the most comprehensive article on the subject you will find on the internet!
Should You Get a Master's Degree or Bootcamp Certificate?
Data scientists have the rare opportunity to choose different paths for the same goal. If you want to pursue a career in data science, then you may choose a bootcamp or a master's degree. While most data science jobs will accept a bachelor's degree, a master's has undeniable benefits.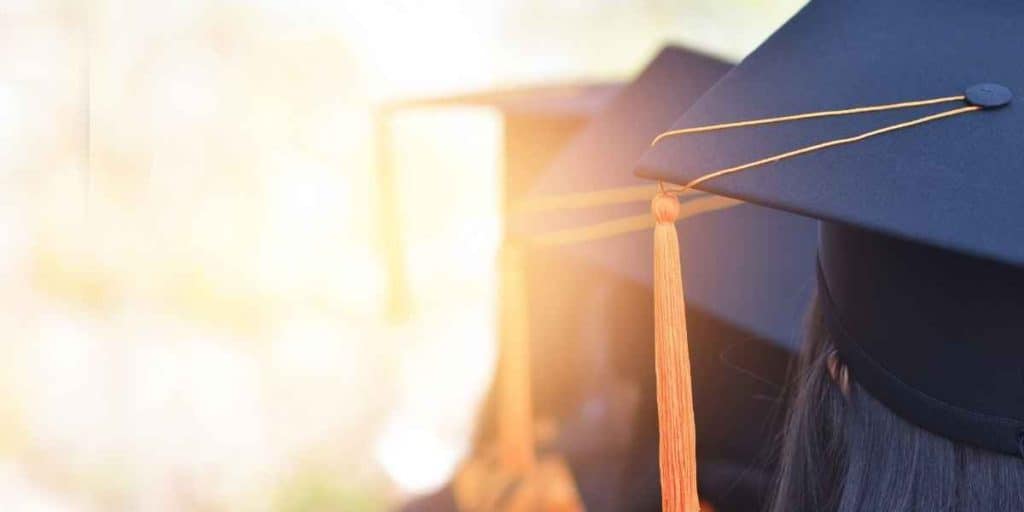 Let's check out the pros and cons of each route to decide which is better for you:
Pros of a Master's Degree
Data science jobs often are much easier to get if you have a college degree. They take much longer, which is why employers tend to hire people quickly if they have a degree. Not only does it show that you've learned more for a longer time, but it also indicates that you're able to stick with a long-term commitment.
According to Study, people with a master's degree typically make between $10,000 to $20,000 more per year. If that's not enough to motivate you, then maybe the idea of paying off your students loans quickly with that excess cash will be. With a boot camp, you won't make quite as much money, at least in the short run.
A master's degree can be used in a plethora of fields. Even if you have a data science master's degree, you can use it for many other careers. Many employers will hire someone with a college degree, even if it has nothing to do with the major. This decision is based on the aforementioned time commitment.
A master's degree teaches you a sense of dedication while also giving you plenty of valuable knowledge. There's no doubt that a boot camp can teach you quite a bit, but nothing beats several years of learning about the same subject. You'll come out with basic skills for the field.
Cons of a Master's Degree
Perhaps the biggest issue with master's degrees is that they cost tons of money. If you're not able to get scholarships and grants, then you might have a hard time paying for the tuition. As stated by CNBC, college prices have sky-rocketed over 200% in the past few decades.
It takes a long time to get a master's degree. Most degrees generally take about 2 years to complete, making it a long-term commitment before you start making an income for the degree you've earned. If you want to be a data scientist right away, then the master's degree route might be a bit frustrating.
Not all jobs require a master's degree in data science, which means other people could've gotten the offer while you're still going through school. Again, it depends if the $10,000 to $20,000 bonus is worth the payoff in the long-run.
Pros of Boot Camp
As per Springboard, a leader in online tech education, many data science jobs don't care about college degrees. While you'll definitely get priority at times, it's not like you're required to have a degree if you want to secure a job. This fact is enough to make most future data scientists steer clear of college if they're not already chasing a degree.
Boot camp costs significantly less than a degree. Not only do you not have to worry about extended payments for each semester because it's a short process, but there won't even be a need to pay any interest down the road as well. All in all, boot camp is much friendlier to your wallet. The only issue is the lack of a pay boost.
Speaking of which, boot camp doesn't take too long. In fact, many courses only take a matter of months rather than spending several years trying to earn them. For this reason, many people who decide that they want to become a data scientist go through online boot camps to make it happen.
You can learn at your own pace when you go through a boot camp. Although it's fairly quick, you still will be able to learn the different courses as you go along. There's no daily pressure to deal with in-person classrooms or meeting difficult deadlines. There are plenty of programs to try to figure out which one is the best for you.
Cons of Boot Camp
As mentioned a couple of times already, you won't get the desired $10,000 to $20,000 bonus with a boot camp certificate. Instead, you'll trade the bonus for a much shorter course. This issue might not be too big of a deal if it's worth the time difference, so it's more of a personal preference.
Although it's not entirely necessary, having a boot camp certificate instead of a master's degree might make you lose out on a few job opportunities. Again, this issue isn't always the case, but a degree will broaden your horizons without a doubt. Also, if you ever intend to try a variety of data science fields, then you might need to try several boot camps.
You won't learn as much during a short boot camp as you would in a long-term college degree. A master's degree has enough classes to show you almost all of the tips and tricks that you could learn outside of hands-on experience with the job. On the other hand, boot camp only shows the absolute necessities to get you in the field as quickly as possible.
How to Get a Master's Degree in Data Science?
Getting a master's degree in any major is no easy task. You'll need to take the toughest courses, spend the longest time earning the degree, and go through challenging projects with even harder deadlines. However, the bonus pay and increased job opportunities are well worth the wait for many people.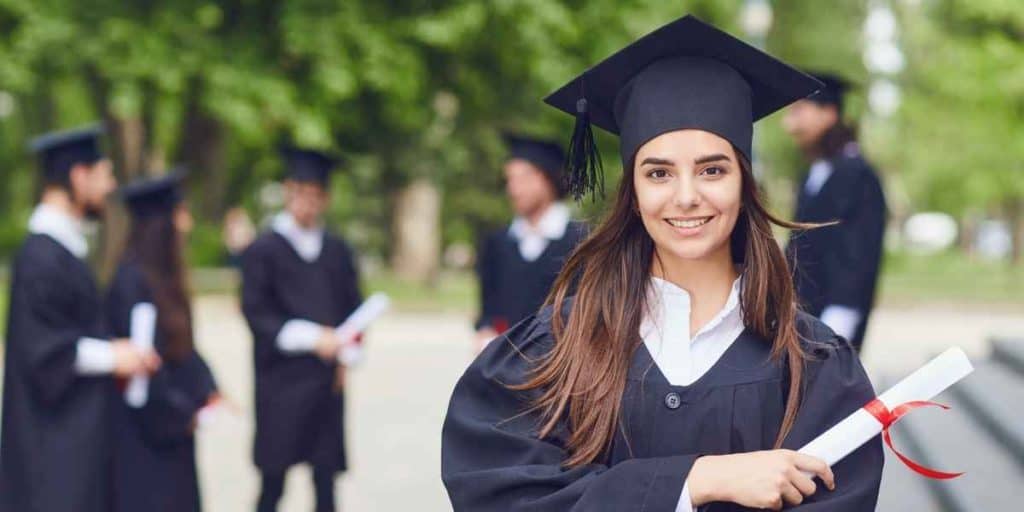 Here's how you can get a master's degree in data science:
Choose the school that you're going to get your degree from. There are dozens of high-end universities that offer data science degrees, such as the USC, the University of Virginia, and the Davenport University. They all offer similar classes, so it's more of a matter of which one you get accepted to.
As stated by Best Colleges, it's a good idea to decide the field that you want to follow before earning your degree. Data science is a broad term that entails anyone who studies, analyzes, and creates data. In this domain, you definitely will need to use complex algorithms, but it can be for a variety of different career paths.
Meet with a guidance counselor at the school (once you get accepted) to figure out which courses you need to take. Although you could probably figure it out by yourself, it's always better to ask a counselor so you can save time and money on unnecessary classes.
Review the prerequisites for the degree. Many degrees require a certain GPA, class, units, and other demanded features before you can receive it. If you want to ensure a perfectly paved path to a master's degree in data science, then knowing the prereqs will be the best course of action.
Bonus: As you're earning the degree, consider taking other courses online (they don't have to be a boot camp) to learn different data science programs. For example, some of the most popular DS programs include Excel, R, and Python. Knowing these programs will make it easier to get a job.
As you can see, getting a master's degree can be simplified if you focus only on the necessities. There's no need to take extra classes or spend more time at the college than you have to. Also, consider taking at least 12 to 15 credits per semester for the quickest route.
If a master's degree in data science doesn't sound like something you want to earn, then proceed to the next section to learn the process of going through DS online boot camp.
How to Go to Bootcamp for Data Science?
Bootcamp might be the quicker route, but there's no doubt that it's challenging. Data science is a competitive field that's very mathematically demanding. If you want to excel, you'll have to know every inch of the study.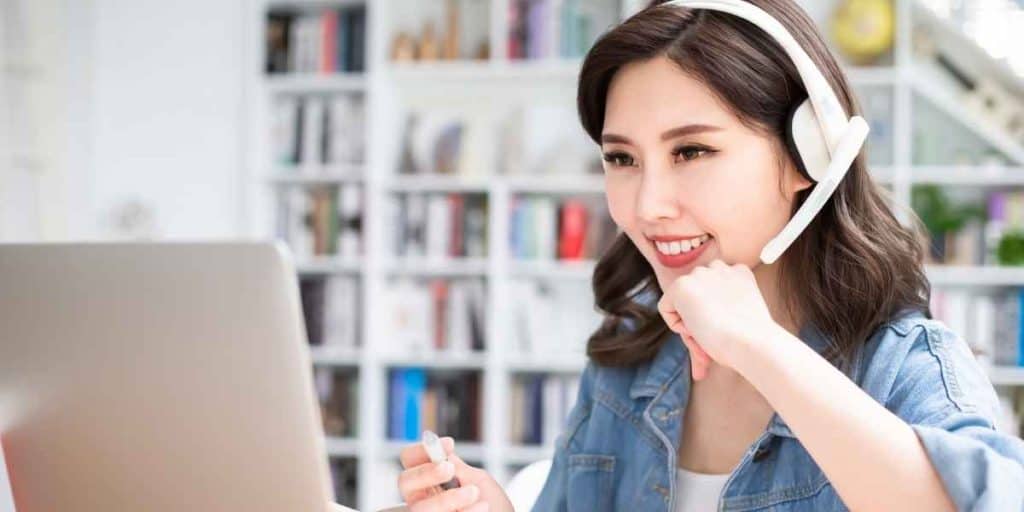 Below, you'll find the step-by-step process to go through data science boot camp:
Start by determining your budget. The best boot camps on the internet usually cost a few thousand dollars. You can't expect to get a life-changing certificate for cheap. It's definitely not anywhere near as expensive as going to college for a master's degree in data science, that's for sure.
Determine how much time you have to dedicate to the boot camp. Not everything can put forward the 13 weeks that most high-end courses require. If you can only do a couple of months due to time constraints, then you should search for a shorter boot camp. Remember that it doesn't look as good on a resume, though.
Pick a start date and begin learning all of the boot camp's knowledge. Just because you're at home doesn't mean that you should work any less hard. Also, keep in mind that you can sometimes take a boot camp in-person for data science. Either way requires that you keep a notebook and stay updated at all times.
Make sure you have access to all of the programs. As mentioned above, R, Python, and Microsoft Excel are some of the top options, but there are many others as well. If you want to have the best odds of getting a job, then self-educate yourself in a variety of programs, so you're always the most equipped applicant.
Make sure you keep in contact with potential companies while you're going through boot camp. If you're always staying updated on what they expect, then you know how to train yourself on the side. Think of boot camp as a quick crash course in a complex field; There's no way it can teach you everything. Contact companies, self-educate, and stay ahead of the competition.
Boot camp might be the quickest route, but it's not always the most worthwhile path to success. The aforementioned statistic of a noticeable pay boost for a master's degree is based on an average, though, which means you can still make a fantastic income with only a boot camp certificate.
Can You Do Both?
So, should you get a master's degree or go through boot camp to have the most educational experience? The answer might surprise you; Do both! There's no reason that you can't go through both of them. In fact, having a boot camp certificate and a master's degree will increase your chances of getting hired more than anything else.
However, it's not cheap, nor is it a short-term commitment. It's important to know that you'll be loaded with constant work, especially if you overlap them. That being said, a lot of the information will be used in both courses, which means you'll have no problem acing them both if you're paying attention.
Note: If you're getting a master's degree, you're going to be out of the field for at least two years. Topping it off with a 13-week course (assuming you don't do both, the degree and the bootcamp, together) can mean you'll be completely out of the current business for almost 2.25 years. Since the application of data science is constantly changing across different industries, this time span can be spent in the industry.
If that's the case, then how can you do both without hurting your career? There are two ways:
As mentioned above, overlap them together. When you're going to school, sign up for a local or online data science boot camp. Consider starting it when summer starts, so you'll have four uninterrupted weeks of study time for the boot camp.
Get your master's degree, secure a job, and go to boot camp once you land the job. Much like the previous suggestion, you'll have to push through hard times of constant work. However, pay raises and better job opportunities can make it more than worth the time investment.
Which Is More Beneficial?
When you're trying to figure out which one you should choose, the ultimate question is which of the two will you benefit from the most.
The short answer is that a master's degree is better for many data science jobs, but not all of them. Unfortunately, that doesn't sum up the whole answer since boot camp has plenty of previously mentioned benefits as well.
The pros and cons of both paths have already been detailed in the initial section of the article. That being said, that information wasn't based on your personal experience. A master's degree might be a better choice for one person, whereas a boot camp crash course could be the top route for another.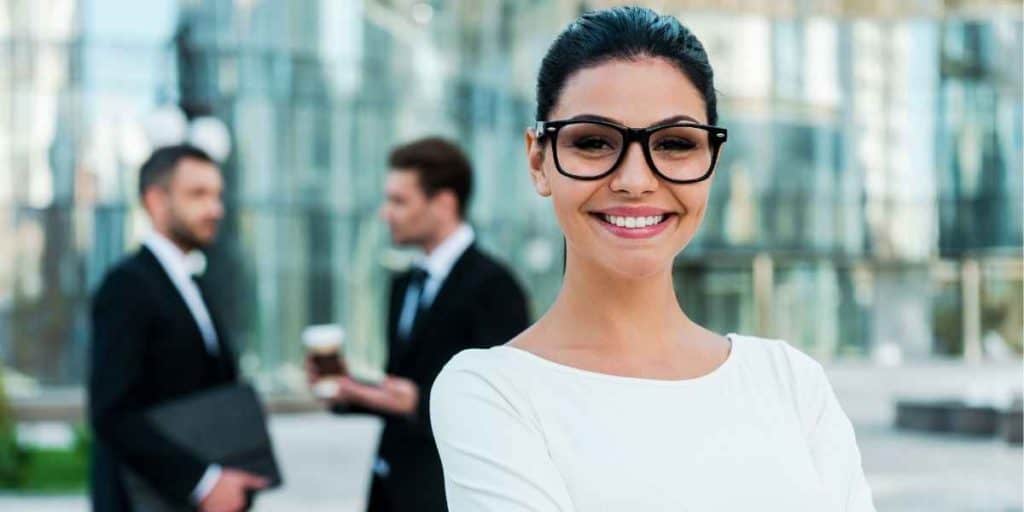 For example, Galvanize in one of its articles covers the story of a student who simply couldn't choose a master's degree. Whether it's because of any time related issues or any financial problems are the cause, we're not all able to go to college. In this instance, boot camp is a no-brainer. It also allows someone to jump right into making money in 13 weeks rather than two years.
On the other hand, there are those who'd argue that, with the proper finances and time to spare, a master's degree is the best choice. It's all about what works for you. You have all of the tools at your disposal and the information you need to choose the correct path.
In the next handful of sections, we'll examine what happens after you get a master's degree or boot camp certificate in data science.
Is a Master's Degree Worth It for Data Science?
If you're leaning towards a master's degree, you will definitely reap the benefits of this decision. Those who are willing to make the commitment will reap life-changing benefits. It's reasonable to be on the fence since it takes a whole lot of time and money to earn a master's degree. On top of that, you have to be able to ace the tests and understand the info.
For those wondering if master's degrees are worth it for data science, ask yourself the following questions:
Will you apply for high-end jobs or freelance work? There are all sorts of opportunities, so it's up for you to decide what type of jobs you want to chase. If you're only going to do freelance data science, then boot camp is more than enough. You don't necessarily need a master's degree, in this case.
Do you have enough time and money or scholarships? As you could probably guess by now, master's degrees are a commitment in many ways. Even if you have the money, the time constraints tend to be an issue for a lot of people. You don't want to make it halfway through and walk away without a degree.
Are you going for data science jobs or something similar? When you go to DS boot camp, it's typically for a data science job. However, if you want to expand the possibilities, then a master's degree will allow you to do so. You can dabble in computer science and other fields with a degree.
Are you already skilled at math, programs, and other studies related to data science? If so, then boot camp might be a good choice. Those who need additional help to get down the basics could benefit from a college degree, though. According to Analytics India Mag, you can head straight to Data Science boot camp if you're confident enough.
Do you want to gain the most knowledge towards a DS career? By simply comparing 13 weeks of education vs. 4 years, you can understand how you'll learn quite a bit more by going through college. Note that you learn similar topics, but college classes dive into the details for longer amounts of time.
What Should You Do Once You Get a Degree or Certificate?
This entire page has been comparing boot camp vs. a college master's degree in data science, but it's time to figure out what you can do once you get either or both of them. After all, the path to a career isn't even half of the battle.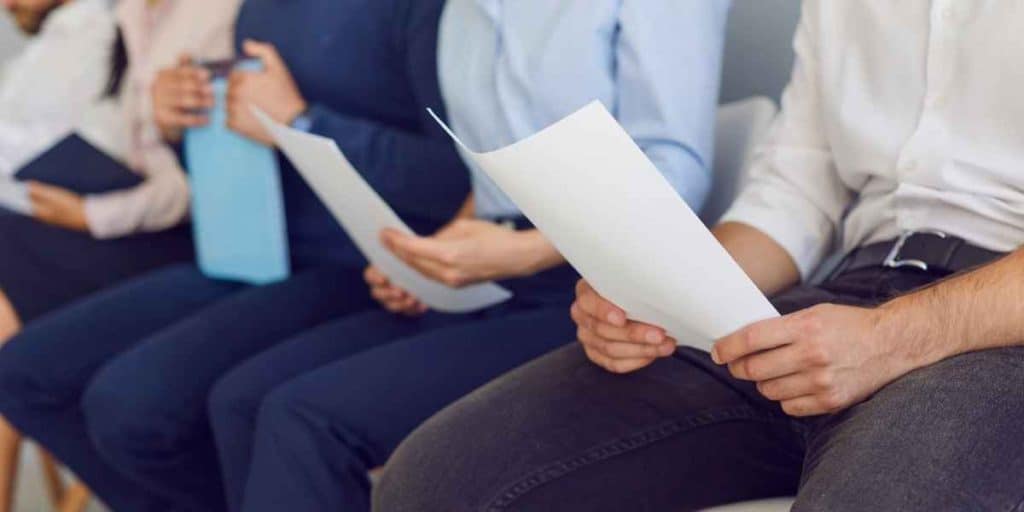 There are three important things that you should start doing immediately, which include:
Start applying to a bunch of jobs right away. Even if you think you don't stand a chance against the competition, it's a good idea to get your name on dozens of applications. You never know when a stroke of luck goes your way. Companies might also keep your name on file when they need to hire more people.
Hop on Python and Project R to further your education. You'll be able to mess around with the different tools, so you're always ready to help any client that wants to hire you. Also, consider setting up a freelance business on the side while you wait for companies to call you back with a job offer.
Build your network. As with any job that involves the internet and data transferring, you should start building your network to develop business relationships. You can do this by mingling with online communities, contacting local employers, and questioning teachers from your college or boot camp that you met along the way.
By following these three suggestions, you'll drastically increase your chances of getting a data science job. It's good to know that there's a high amount of job security in the field since it's always growing. As long as you continue to apply, you'll eventually get hired.
Which Careers Can You Pursue With a Degree vs. Bootcamp?
Data science is obviously all about data. Many jobs outside of data science need the skills learned through boot camp and master's degrees to fit their requirements. Once you land either of them, you'll be able to apply to a plethora of jobs.
Below, you'll find a handful of potential matches for you:
Market Research Analyst: This job entails you searching the market (decided by the company) to figure out about trends and where they should invest. It also allows you to analyze other companies to know what they're doing and whether or not it's working for them.
Financial Analyst: Much like the previous job, this one requires you to keep up with current trends. However, it's more geared towards banking, loans, and making financial suggestions to companies and individuals. You can run your own company as a financial analyst as well.
Marketing Manager: As a marketing manager, your job will be to take the data from the market research analyst and decide what to do with it. In other words, they find the information and you're the one with the final say as to what happens. There's a lot more pressure, but the pay is usually higher.
Software Developer: Since people with a data science degree often focus on using different types of software, they're able to do it as a job. You can develop new algorithms for other data scientists or companies that need different applications. It's an excellent way to combine data gathering with creativity.
Data Scientist: Last but not least, you can become a data scientist! Interestingly enough, this job pays more than almost any other career in the industry. As a data scientist, you'll be in charge of collecting, consolidating, and reporting data. You'll use numerous programs to get the job done, often determined by your employer.
There are all sorts of jobs that you can chase when you finish your master's degree. Many of them are also available to those who get a boot camp completion certificate as well. This information is important to keep in mind so you know what you can and can't apply to when you're ready to go.
Author's Recommendations: Top Data Science Resources To Consider
Before concluding this article, I wanted to share few top data science resources that I have personally vetted for you. I am confident that you can greatly benefit in your data science journey by considering one or more of these resources.
Conclusion
The decision between going to college for a DS master's degree or finishing a 13-week boot camp is a common one. Now that you know everything about both of them, you'll be fully equipped to make the right decision for your future.
Here's a quick recap of the post:
Master's degrees take longer than a boot camp, but they usually present more opportunities.
Boot camps typically last about 13 weeks, whereas a master's degree takes around 2 years.
College degrees cost more, but studies show that there's an increase in hiring rate and pay raises.
Both routes can land you a variety of job offers.
BEFORE YOU GO: Don't forget to check out my latest article – 6 Proven Steps To Becoming a Data Scientist [Complete Guide]. We interviewed 100+ data science professionals (data scientists, hiring managers, recruiters – you name it) and created this comprehensive guide to help you land that perfect data science job.
Affiliate Disclosure: We participate in several affiliate programs and may be compensated if you make a purchase using our referral link, at no additional cost to you. You can, however, trust the integrity of our recommendation. Affiliate programs exist even for products that we are not recommending. We only choose to recommend you the products that we actually believe in.